David Einhorn Reveals His Newest Picks In 13F Filing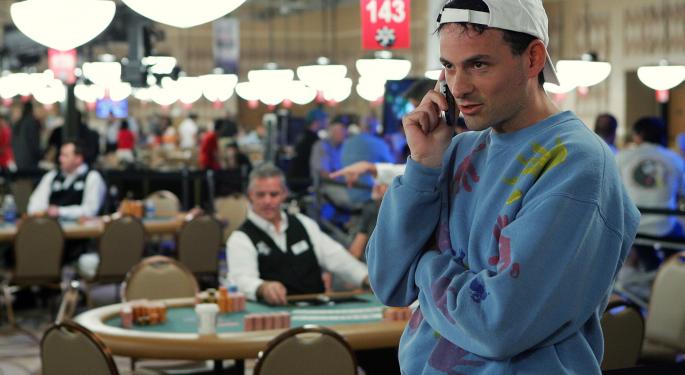 Investors eagerly awaited 13F filings from top activist hedge fund managers. Always included in the list is David Einhorn of Greenlight Capital, who made several big calls.
New Picks:
Conn's (NASDAQ: CONN) was one of Einhorn's largest entries for the quarter with the position worth $128.2 million. With only 36.1 million shares outstanding, Einhorn's ownership of the company is nearly at its 10 percent limit.
One of the more surprising additions to Einhorn's portfolio was that of Nokia (NYSE: NOK); the technology company is down more than 10 percent year to date after more than doubling in value last year. Einhorn opened his position with approximately 3.5 million shares.
Einhorn added Hatteras (NYSE: HTS) Financial, a two billion dollar REIT to his portfolio. Given general pessimism in the housing market (Hatteras manages single family homes), this announcement is somewhat surprising. However, the 400,000 share stake is worth just $7.5 million dollars.
Greenlight capital also opened a new position in Lam Research (NASDAQ: LRCX), a company that works in the semiconductor space. The fund purchased about 1.3 million shares.
Lorillard (NYSE: LO) was entered with just calls, his only position set up in that manner. Einhorn has a call option on 1.15 million shares.
National-Oilwell Varco (NYSE: NOV) has jumped by 5.26 percent this past quarter as Greenlight Capital took on a 1.2 million share stake in the company. This position is worth approximately $96 million.
Related: Best Stocks Under $5 Right Now
Exits:
Last quarter, Einhorn showed a 3.3 million share stake in auto parts company Delphi (NYSE: DLPH). However, Einhorn sold his stake as the company has been flat over the past three months, rising just 2.87 percent.
DST Systems (NYSE: DST) was cut from Einhorn's portfolio. The stock dropped 5.34 percent over the quarter, which is likely in part do to Greenlight capital selling a position worth $125 million in a $3.55 billion company.
General Motors (NYSE: GM) was the largest position held by hedge funds last quarter, but this may not be the case as several Wall Street moguls cut their positions. Greenlight Capital owned more than 17 million shares of the automaker, which it sold during the quarter.
Like many other fund managers, Einhorn eliminated his stake in a large financial company. Last quarter Greenlight Capital owned 1.6 million shares of Legg Mason (NYSE: LM).
Read other picks from Buffett, Icahn, Ackman, Loeb, and Tepper.
Posted-In: 13F David Einhorn Greenlight CapitalNews Hedge Funds Trading Ideas General Best of Benzinga
View Comments and Join the Discussion!