Snapchat Settles With FTC Over Privacy Discrepancy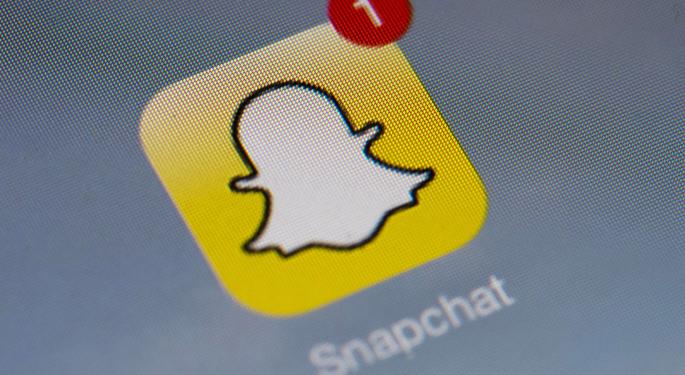 Snapchat may not be as private as you think, and it certainly can't claim to be anymore.
The mobile messaging app developer has reached a settlement with the Federal Trade Commission, which alleged that the company deceived customers about the disappearing nature of messages sent through its service.
Snapchat has marketed its messaging service as "ephemeral," saying that once the allotted viewing time for a photo or video is expired, the message disappears forever. But the FTC's claim says that there are several ways that a recipient can save photos and videos using tools outside of the application.
Related: Top Acquisitions Of Big Tech Companies
The FTC also said that Snapchat collected cellphone-based location information from users, despite a statement in its privacy policy that said Snapchat does not "ask for, track, or access any location-specific information."
"Snapchat made multiple misrepresentations to consumers about its product that stood in stark contrast to how the app actually worked," says an FTC blog post about the settlement.
Under the terms of the settlement, Snapchat is prohibited from misrepresenting how the service works and what is done with user information. This means that the developer can no longer claim that messages are "ephemeral" or "deleted forever."
The FTC is also requiring the company to undergo a wide-ranging security program that will be independently monitored for the next 20 years.
Snapchat hasn't been responding to press inquiries, but it did publish a short blog post about the settlement, stating that the company didn't work hard enough to clearly communicate with users.
"We are devoted to promoting user privacy and giving Snapchatters control over how and with whom they communicate," the blog post says.
Snapchat rejected a $3 billion buyout offer from Facebook (NASDAQ: FB) last year.
A String Of Security Issues
This isn't the first time Snapchat's security flaws have been painfully obvious. Snapchat experienced a security breach earlier this year, where the usernames and phone numbers for 4.6 million users were posted online. This happened months after researchers even flat-out said that an element of Snapchat's Android and iOS API was vulnerable to such an attack.
Security researchers have also said that messages sent via Snapchat aren't necessarily deleted, and a new way to save or retrieve messages appears online every day.
In addition, there have always been other apps for saving Snapchat messages. Apps like SnapBox, SnapCrack and SnapSeeker allow users to save photos and videos to their phone without the sender's knowledge.
View Comments and Join the Discussion!
Posted-In: Federal Trade Commission privacy Privacy Policy SnapChat U.S. Federal Trade CommissionNews Legal Tech Best of Benzinga