SendHub's Innovative BYOD Service Could Put Its Competitors Out Of Business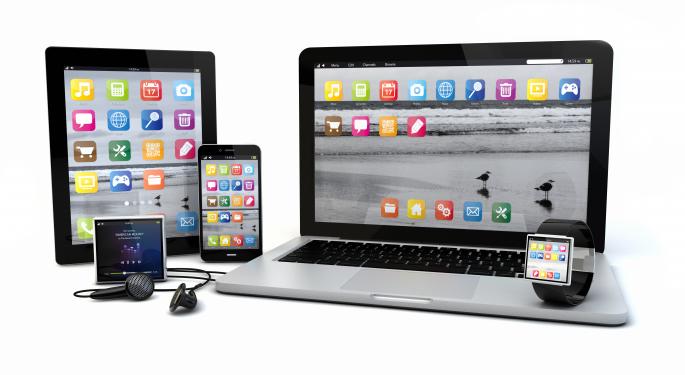 SendHub is a startup that could be worthy of that silly, over-used word that entrepreneurs love to throw around: disruption.
The Y Combinator-backed company created a Web- and mobile-based phone system that allows users to bring their own devices to work. Pricing starts at $25 per month (per line) for unlimited calls and 2,000 text messages. There is also a free version that provides users with 30 voice minutes and 100 text messages.
"You get access to all the features you would expect in a business phone system on the voice side, but also you get access to business-grade text messaging," Garrett Johnson, co-founder of SendHub, told Benzinga. "More and more communication with consumers is happening over short messages, primarily texts, but also Twitter and Facebook. So we give you a modern 21st century phone system that you can use on any device."
Johnson said that SendHub saves his customers somewhere between 50 and 75 percent on overhead "because they're getting rid of legacy phone systems."
"We're giving them a phone system that can scale and adjust according to their needs at any time," he said.
Related: LinkedIn Co-Founder Konstantin Guericke Wants To Help Other Startups Become Global Leaders
No Infrastructure Costs
There may be a few mom-and-pop businesses that are managed by old-school individuals who don't own a smartphone or a modern computer. SendHub wasn't designed for those business owners.
For everyone else, SendHub could offer a $400 to $600 savings right out of the gate. Users don't have to pay for a special phone system; they simply use the smartphone that's already sitting in their pocket.
"Our software can be accessed (but still controlled by the business) on any device, cutting out the infrastructure costs that have been associated with legacy phone systems," said Johnson. "So it goes from an up-front cost of $400 to $600 [per line] to us offering our software for free, and upgrading to [monthly plans of] $25, $50 or $150 as needed."
Hitting The Road
SendHub is teaming up with Google (NASDAQ: GOOG), Box and other tech companies for the Engineering the Customer Experience roadshow.
"We're going to large metropolitan areas with a long list of major companies and talking about best-in-class devices and software that can help companies to reduce overhead, improve productivity, and at the end of the day, generate more revenue for their businesses," said Johnson. "It's talking about old legacy systems being replaced by improved devices and best-in-class software that is changing the way businesses are operating."
Better still, Google is providing Chromebooks to those who attend the roadshow at any of these six locations:
Atlanta, Georgia - May 13, 2014 [W Atlanta - Midtown]
Chicago, Illinois - June 6, 2014 [W Chicago - City Center]
New York, New York - June 10, 2014 [W New York - Union Square]
Santa Monica, California - June 17, 2014 [Le Meridien Delfina Santa Monica]
San Francisco, California - June 20, 2014 [Westin - San Francisco Market]
"SendHub is participating as the turnkey phone solution," Johnson added. "If you can access your files anywhere via Box, you can access your calendar anywhere and manage your e-mail anywhere via Google Apps, you should have that same flexibility and functionality with your phone system, and that's the role that SendHub plays."
Disclosure: At the time of this writing, Louis Bedigian had no position in the equities mentioned in this report.
View Comments and Join the Discussion!
Posted-In: Box Garrett Johnson GoogleTop Stories Success Stories Startups Tech Interview Best of Benzinga