Storage Pros Thrives From Value Acquisition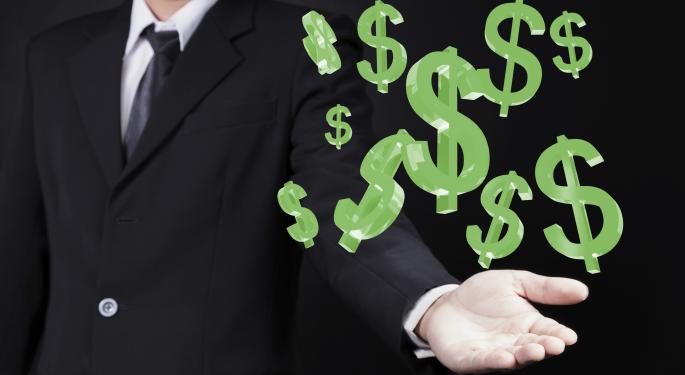 Six months after real estate veterans Ian Burnstein and David Levenfeld met, they owned six self-storage properties together. After six years, they owned 55.
Their partnership was born out of a shared vision: use a value investing strategy to build a self-storage business. At the time, "Class A" facilities that were operating on all cylinders had become too expensive.
Burnstein and Levenfeld uncovered under-valued, but well-located assets that were either poorly or under-managed. In some cases, the facilities are also suffering from physical deterioration.
Burnstein and Levenfeld founded Storage Pros Management in 2007. Their timing was perfect.
Related: Top Acquisitions of Big Tech Companies
"That was just before the recession," Levenfeld said. "The strategy became ten times more effective once pricing corrected during the recession."
During that time, they accumulated a lot of property at very favorable prices. Now they own and operate properties in six states. Part of their strategy is to consolidate geographically, and they own 26 properties in Michigan alone.
"We build economies of scale through management by having a high concentration of facilities in the same market," Burnstein said.
Concentrating on properties in specific regions helps with everything from payroll to maintenance. It also improves SEO and other advertising efforts because you can share expenses, Burnstein said.
Staying ahead of the game
Storage Pros has largely paused its acquisition activity recently. The company is at a different place in the business cycle than when they accumulated a lot of properties. They're also reading the post-recession market, Levenfeld said.
"The market's telling us things are too expensive," Burnstein said. "We'll sit on the sidelines and wait until there's a shift again where it's the right time to buy."
Instead, they're focusing on staying one step ahead. Recently, there's been a movement within the storage industry to prevent what happened with the travel industry when aggregate websites like Expedia (NASDAQ: EXPE), Orbitz (NYSE: OWW) and Priceline (NASDAQ: PCLN) appeared.
Those third-party aggregators are coming between storage professionals and their customers, Burnstein said. Like in the airline industry, customers use the aggregate websites to find the cheapest service price.
"We don't want to be competing against ourselves on price – competing against ourselves on how much you pay to get a lead," Burnstein said. "We want to have a system or a way to distribute leads that's still advantageous to the consumer without having us beat each other up."
To do this, Storage Pros has partnered with 30 other self-storage owners to form their own aggregate, Find Local Storage. Instead of listing storage facilities by price, the services are ranked by distance and features.
The hope is that the industry will only use self-storage owner-operated aggregators, like the one they created.
The power of partnership
A major part of the Storage Pros success is the combined talents of Burnstein and Levenfeld.
"Independently, I don't think either one of us would have close to the success that we're having together now because we have such diverse skill sets," Burnstein said.
While Levenfeld handles the acquisitions and financing, Burnstein's expertise is in operations and management.
The two met while Levenfeld was looking at a deal that Burnstein was brokering. They struck off a great conversation while spending the day together looking at sites. At the time, Burnstein said he was thinking about exiting storage completely.
"David actually saved me," Burnstein said. "I would have probably been bankrupt right now."
Instead, Burnstein is running a successful business that he truly believes in.
"David and I say to each other almost every day how much we love our business," Burnstein said.
Posted-In: David Levenfeld entrepreneurEntrepreneurship Be Your Own Boss Startups Small Business Interview General Best of Benzinga
View Comments and Join the Discussion!