Facebook Trying To 'Friend' Mobile App Developers, But Will They Accept?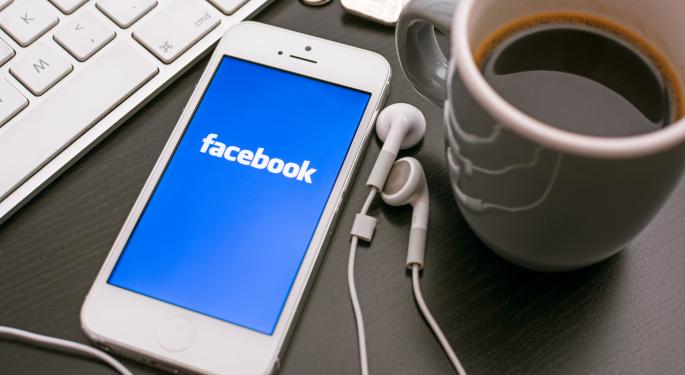 Facebook (NASDAQ: FB) CEO Mark Zuckerberg at the company's f8 event told a room full of developers, "My goal over the next 10 years is to build a culture of loving the people we serve."
Zuckerberg aimed this somewhat uncharacteristic display of emotion, in part at least, at mobile app developers he would like to convince to come on board and work with Facebook to monetize the fruits of their collective labors.
Unfortunately, according to re/code, developers have long memories and recalled all too clearly that Facebook's mantra, "Move fast and break things," which has sometimes resulted in their apps becoming the broken "things."
Related: The Future Of Facebook: Everything Is Social
As a result, some f8 attendees may have been a bit skittish about the invite. Some also question the need to hook up with Facebook in the first place. Mobile apps, a growing segment of the app business, have done well without the help of companies like Facebook to help keep them afloat.
For example, there's the fact Facebook paid $19 billion for WhatsApp, which got off the ground with no assistance from Facebook. Others, including Snapchat, WeChat, Viber and Telegram have also done very well on their own.
The reason, re/code said, was the ability of app developers to use the smartphone's phone book or contact list and bypass the need to connect with Facebook and its database.
Other tools include placement in app stores and distribution through mobile ad networks. Facebook, by the way, just unveiled its own mobile ad network, Facebook Audience Network, which allows developers to monetize without selling their own ads. That program, the company said, would roll out in "coming months."
Working with Facebook, developers said, comes at a price. The developer hands over to Facebook performance data, audience stats and information on how well the app is doing. Added to that, Facebook's new anonymous login tool creates an information imbalance in which Facebook knows much more about app users than the developers who created the app in the first place.
None of this stopped Facebook from trying to convince app developers of its good intentions. These good intentions, the company said, would have advantageous results for both Facebook and its partner developers.
Some at f8 saw the move as positive. Brian Blau, analyst at Gartner said, "They [Facebook] needed to have this kind of a message. Having that customer-first approach for developers is something they probably should have done a long time ago."
The company's latest push followed the acquisition last year of startup Parse that builds backend tools developers use for running and operating their apps.
As further incentive, Facebook announced its FBStart program, which offers $5,000 in free services to new developers and up to $30,000 for developers who are further along on projects. In addition, the company said it would keep its core APIs free from major changes for two years.
At the time of this writing, Jim Probasco had no position in any mentioned securities.
Posted-In: Brian Blau Facebook Gartner Mark Zuckerberg SnapChatNews Events Media Best of Benzinga
View Comments and Join the Discussion!