Google's Standalone Answer To Microsoft Office For iPad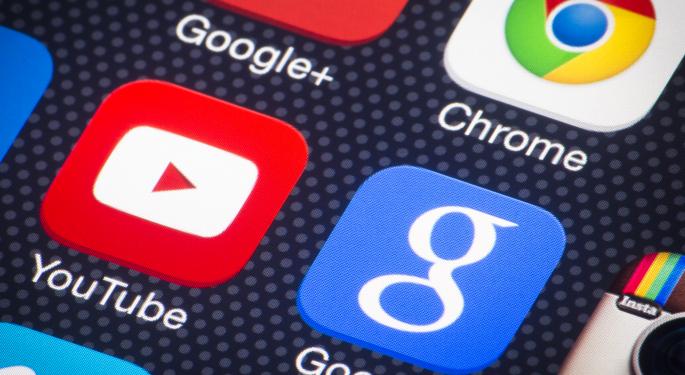 Even though Google's (NASDAQ: GOOG) Drive app already includes the ability to create, view and edit documents, spreadsheets and presentations, the company has decided to launch standalone mobile app versions of Google Docs, Sheets, and Slides in both Apple (NASDAQ: AAPL) iOS and Android versions.
Google released the Docs and Sheets apps Wednesday. Slides, the presentations app, would come out later according to Google. Releasing the apps standalone would provide users with specific productivity software versions of Google's answer to the recently released Microsoft (NASDAQ: MSFT) Office apps for iPad.
Phonedog pointed out that in a move that could be seen either as an aggravation or a space saver, Google's apps are individual as opposed to the Office app for iPad, which comes in a single full suite of products.
Related: What You Probably Don't Know About Google's 'Silver' Program
Standalone individual apps would give Google an opportunity to improve each product without a wholesale overhaul of the entire suite and could be part of the motivation. It could also make updates more timely and specific to the individual product.
Offering users the flexibility to use only the tools they needed could also have been a factor. Some people live in a world of text documents and never need to touch a spreadsheet or slide presentation; others create presentations or crunch numbers for a living.
MacRumors noted that the apps were designed to be used both online and off. By allowing users to create, open and/or edit documents on one device, then save it to Google Drive, documents or projects could be shared and edited by multiple users at the same time, a big advantage for enterprise.
Google's built-in feature of saving work constantly, when the user is online, adds a stress-reduction factor, especially when working on multiple documents on multiple devices.
Whatever tweaks Google intended, the big picture is simple and was outlined in the company's blog post announcing the launch:
"Every year, phones and tablets get better, and more of you are starting to use your mobile devices not just to view, but also to create and edit content. And while the Drive app is a convenient place to store your stuff, we want to make it easier for you to quickly find, edit, and create documents, spreadsheets, and presentations on the go."
At the time of this writing, Jim Probasco had no position in any mentioned securities.
View Comments and Join the Discussion!
Posted-In: Apple Google Google Drive iPadNews Events Tech Media Best of Benzinga