NQ Mobile: Was Muddy Waters Wrong This Whole Time?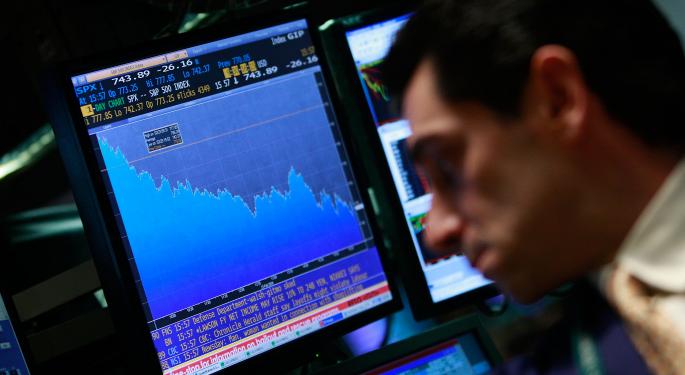 An independent investigation led by accounting giant Deloitte and law firm Shearman & Sterling have thus far found no evidence that NQ Mobile (NYSE: NQ) has engaged in any fraudulent activity.
The independent investigation stemmed from accusations by Muddy Waters, an investment research firm that "peels back the layers" to uncover either business fraud, accounting fraud and other fundamental problems that company's may go to great lengths to hide.
Muddy Waters initiated coverage of NQ Mobile with a Strong Sell with a price target of less than $1.
See Also: Goldman Sachs Sees 32% Upside For Goodyear Tire & Rubber
Strong Accusations
"NQ is a massive fraud," Muddy Waters wrote when coverage was initiated on October 24. "We believe it is a "Zero". At least 72 percent of NQ's purported 2012 China revenue is fictitious."
"NQ's largest customer by far is really NQ. Our research estimates that NQ's real market share in China is only about 1.5 percent, versus the approximately 55 percent it reports. We estimate that its China paying user base less than 250,000, versus the six million NQ claims."
Since Muddy Waters initiated coverage, NQ Mobile fought to defend itself. So far it has failed to fully reassure the investment community that allegations of fraud are 100 percent false.
An independent committee was set up in early November to investigate Muddy Water's claims. The company retained Shearman & Sterling, a global law firm and a forensic accounting team at Deloitte.
On Wednesday NQ Mobile issued a statement saying that that Deloitte and Shearman & Sterling's investigations into Muddy Waters' fraud allegations are nearly complete.
Coming Out Clean
"The Investigation Team, comprised of Shearman and Deloitte, has conducted a far-ranging investigation of NQ's business activities, financial records and cash, major business partners in China and overseas, and major acquisitions in order to examine the allegations made in Muddy Waters' October 24, 2013 report (and in six subsequent reports and letters issued through January 13, 2014)," the company said in its press release."
"The investigation, which has been under way for six months, is nearly complete. The Company's management and staff have been cooperating fully with the Committee and the Investigation Team throughout the investigation."
According to the investigation's findings thus far, it is possible Muddy Waters got something wrong.
"The Investigation Team has thus far found no evidence that the Company engaged in the fraudulent conduct that was alleged by Muddy Waters," said the report.
Muddy Waters at this time has not made any public statements regarding the investigation's findings.
NQ Mobile will report the final results of the investigation when it publishes its annual report.
Shares of NQ Mobile soared more than 17 percent just after the opening bell on Wednesday.
Posted-In: deloitte Muddy Waters NQ Mobile NQ Mobile Fraud Shearman & SterlingNews Short Sellers Best of Benzinga
View Comments and Join the Discussion!