CarMax First To Pull Advertising From Clippers After Racist Remarks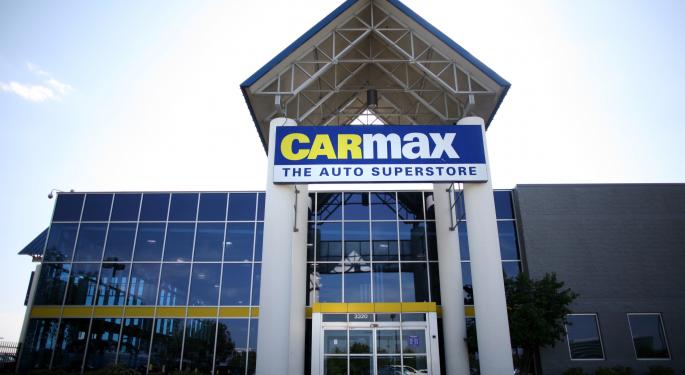 Los Angeles Clippers owner Donald Sterling learned that derogatory comments about race are not tolerated—not just by fans, the public, politicians, and civil rights leaders but also by companies that write big checks to your team.
CarMax (NYSE: KMX) on Monday became the first company to end its relationship with the team because of Sterling's comments. In a statement, the company said,
"CarMax finds the statements attributed to the Clippers' owner completely unacceptable." The statement continued, "While we have been a proud Clippers sponsor for 9 years and support the team, fans and community, these statements necessitate that CarMax end its sponsorship."
Related: Tiger Woods' Absence Could Cost Golf $15 Billion
Earlier, State Farm, another Clippers sponsor, indicated that it wasn't pulling its sponsorship but was putting its relationship on hold until the investigation concludes.
"State Farm strongly supports and respects diversity and inclusion in its workforce and customers," the company said in a statement Monday. "The remarks attributed to the Clippers' owner are offensive. While those involved sort out the facts, we will be taking a pause in our relationship with the organization."
Sterling and the Clippers organization came under attack after TMZ released an audio recording of Sterling making comments to his girlfriend. Among them, "You can sleep with [black people]. You can bring them in, you can do whatever you want. The little I ask you is not to promote it on that ... and not to bring them to my games."
If history is any guide, CarMax isn't likely to be the only sponsor to jump ship. As one company announces its departure other sponsors come under more pressure to end their relationship with the disgraced organization.
Still fresh in the minds of sports fans is the Tiger Woods scandal that caused multiple sponsors to end their relationship with the golfer after news broke of his multiple affairs.
Minnesota state lawmaker, Pat Garofalo came under fire in March when he tweeted, "Let's be honest, 70% of teams in NBA could fold tomorrow + nobody would notice a difference w/ possible exception of increase in street crime"
Although he said his comments were directed to the NBA for it's players' high arrest rate and its refusal to consider marijuana use a substance abuse violation, he learned that any comment referring to race is ill-advised.
Other sponsors of the LA Clippers include Kia Motors, Virgin America, Amtrak, Corona, and Red Bull.
The NBA has promised to investigate the matter before taking any action. The league said it will make an announcement on Tuesday regarding its investigation. An attorney for Sterling acknowledged that the voice on the recording is Sterling's.
UPDATE: Since this article was published, Kia Motors and Virgin America (among others) have also pulled their sponsorship deals with the team. More to come.
View Comments and Join the Discussion!
Posted-In: Amtrak Anheuser-Busch Carmax Corona Donald Sterling Kia Motors LA ClippersNews Best of Benzinga