Facebook 'Moves' Into Fitness App Arena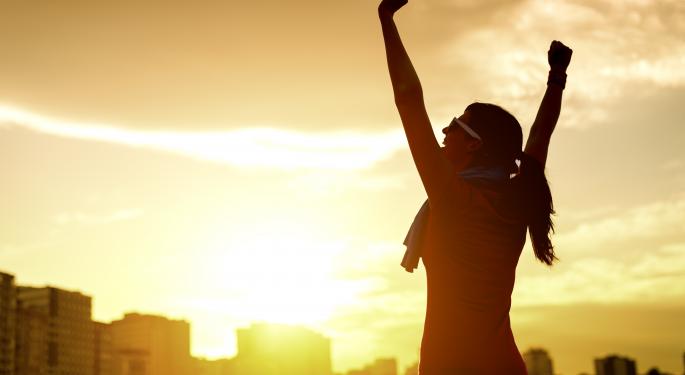 With the acquisition of Helsinki, Finland company, ProtoGeo Oy, Facebook (NASDAQ: FB) now owns one of the most popular and unique fitness apps on the market – Moves.
Moves, which has been downloaded 4 million times to date for iPhone and Android phones, has the ability to track users and automatically determine whether they're walking, running, biking or riding public transportation.
In a statement on the company website, ProtoGeo Oy said Moves would continue to operate as a standalone app and "there are no plans to change that or commingle data with Facebook."
Related: Facebook Earnings Breakdown: After A Blowout Quarter, Could The Momentum Continue?
That statement was likely designed to head off those "Facebook wants to take over every aspect of your life" fears that pop up every time the company makes an acquisition.
In the online statement without providing details the company said, "We're joining Facebook's talented team to work on building and improving their products and services with a shared mission of supporting simple, efficient tools for more than a billion people."
Moves is unique in the sense that it uses built-in smartphone sensors to track movement and does not require a wearable such as Nike (NYSE: NKE)'s Nike+ FuelBand.
As a forward-looking move, TNW said the acquisition made sense because regardless of what Apple (NASDAQ: AAPL) did with its rumored smartwatch or what happens on the Android platform, Facebook could now provide support through its own fitness-based app.
Facebook's Buying Spree
Facebook's Moves deal comes after recent acquisitions of WhatsApp and Oculus VR, maker of Oculus Rift.
According to The Wall Street Journal, Facebook said Moves was "an incredible tool for the millions of people who want to better understand their daily fitness activity."
Facebook didn't disclose the price it is paying for ProtoGeo Oy but a spokeswoman told The Wall Street Journal it was "nowhere near the size of other acquisitions the company has made in recent months."
WhatsApp cost the company $19 billion and Oculus VR sold for $2 billion.
Although Moves would remain independent, ProtoGeo Oy founders and employees will relocate to Facebook offices in London and Menlo Park, Calif, according to the Wall Street Journal.
Ultimately, Moves could prove to be a data-gathering goldmine for Facebook. Although ProtoGeo Oy maintained that the app's data would not "commingle" with that of Facebook, the possibility that policy could change in the future remained.
At the time of this writing, Jim Probasco had no position in any mentioned securities.
Posted-In: Apple Facebook FuelBand iPhoneNews Wall Street Journal Events Media Best of Benzinga
View Comments and Join the Discussion!