The End Of Net Neutrality, Or A New Attempt At Fairness?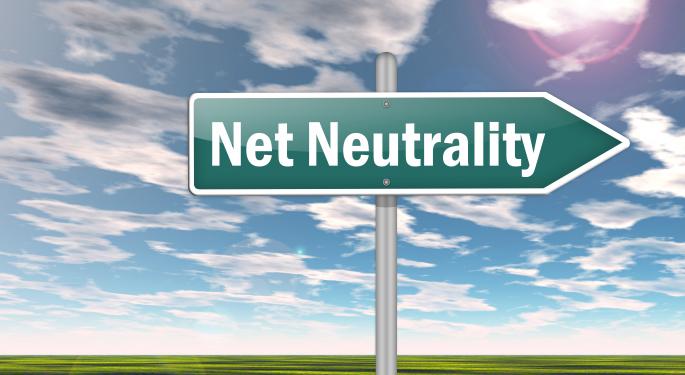 In a story first reported by The Wall Street Journal, the Federal Communications Commission was expected on Thursday to propose new rules regarding net neutrality -- a broad concept that all Internet traffic should be treated equally.
Depending on who was commenting, the new rules would either do that – or make things worse.
Broadband Internet providers such as Comcast (NASDAQ: CMCSA), Verizon Communications (NYSE: VZ( and Time Warner Cable (NYSE: TWC) would not be permitted to block or slow down individual websites, but would be allowed to give preferential treatment to some content providers -- i.e., sell them a "fast lane" -- for a price.
The caveat would be that the terms of such an agreement would have to be "commercially reasonable," as determined by the FCC.
The FCC was expected to accept comments, especially regarding the "commercially reasonable" clause, prior to a vote on the proposal at its May 15 meeting.
While these efforts would likely be viewed as a compromise between public interest and the desire of broadband providers to expand their business, it's causing concern among consumer advocates, who would argue that preferential treatment in and of itself was a form of discrimination.
Related: Netflix Changes Stance on Net Neutrality - Analyst Blog
Wireless carriers, which are not governed by net-neutrality rules or guidelines, would not be affected by any new FCC regulations.
In addition to large broadband providers, other winners would be companies such as Google (NASDAQ: GOOG), Netflix (NADAQ: NFLX), or Apple (NASDQ: AAPL) that could pay providers (and pass the cost along to consumers) to ensure optimum flow of services along what is called "the last mile," that connects directly to customers' homes.
Smaller companies and startups could suffer if they could not afford to pay for preferential treatment. The same would be true for content companies that might have to pay to guarantee optimal service.
The new proposal came three months after a federal appeals court struck down, for a second time, FCC rules designed to achieve net neutrality.
Responding to criticism in advance of the release of the FCC proposal, FCC chair Tom Wheeler told The New York Times that speculation the agency was "gutting the open Internet rule" was "flat out wrong."
Meanwhile, the new rules would also require ISPs to reveal whether they favored affiliated companies when assigning faster Internet lanes. That could affect companies like Comcast, because it owns NBCUniversal.
At the time of this writing, Jim Probasco had no position in any mentioned securities.
Posted-In: Apple Comcast FCCNews Events Tech Media General Best of Benzinga
View Comments and Join the Discussion!