Netflix CEO Reed Hastings 'Learned His Lesson' After First Price Hike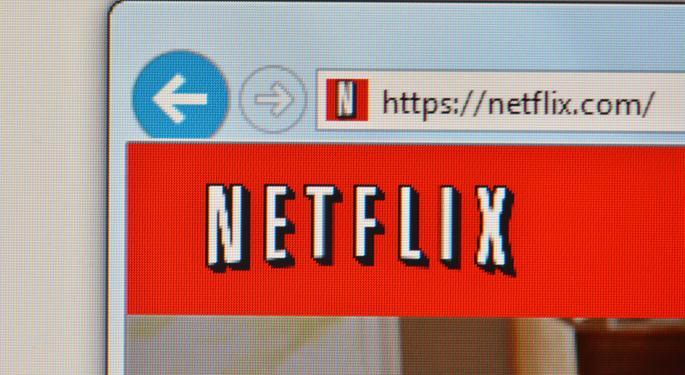 Netflix (NASDAQ: NFLX) CEO Reed Hastings was in hot water when his company decided to increase its monthly service fee in 2011.
Hastings also attempted to split his company in two by launching a new DVD service, Qwikster. After hearing what consumers thought of the idea, Netflix canceled those plans and kept the DVD and streaming businesses together.
Nearly three years have passed since then, and Hastings has now announced that another price hike is coming. This time around, he is doing everything he can to downplay the increase.
"I think that he, Reed Hastings, definitely learned his lesson from the last go-round in 2011," Marlene Morris Towns, a Professor of Marketing at Georgetown University's McDonough School of Business, told Benzinga. "I think it was a great textbook example of what not to do, how not to make a change, how not to make a price increase. So either he learned or the people around him learned how to do it better this time."
Related: Will Twitch Overtake YouTube And Netflix?
Professor Towns said that there were a few things wrong with Hastings' announcement in 2011.
"One, it was definitely his delivery," she said. "I think it came across as arrogant. I think it came across as kind of punishing people that still wanted to receive DVDs in the mail. That had been [Netflix's] bread and butter for so long. So I think some of those people in particular felt disenfranchised."
Professor Towns referred to the first increase (the DVD/streaming combo jumped from $9.99 to $15.98) as "significant" and "completely unexpected." She said that it seemed random and offered no significant value to those who agreed to pay the extra fee.
"When you talk about prices going up and the increase in the cost of cable and things like that, I think generally consumers are willing to pay when they know that they're getting something of valuable in return," Professor Towns added. "This time that's the big difference. Since 2011 they've come out with great, new original programming that, so far, has a great track record. Between House of Cards and Orange is the New Black, and with the promise of much more in the future."
Professor Towns said that Netflix is planning to spend $3 billion on new content this year and $5 billion in 2015.
"I think that the fact that there is some value added, it's not an enormous increase, and they're kind of setting us up -- $1 to $2," she said. "They've set our expectations for $2 possibly, and they [could] come with something better. So in terms of beating expectations, they have the opportunity to do that."
Related: Netflix Could Lose House Of Cards, Orange Is The New Black In 2015
Netflix's streaming service is currently offered for $7.99 per month without DVDs. Professor Towns believes that the increase to $8.99 or $9.99 will allow the company to stay within a "reasonable threshold."
"It's something that people can stomach," she said. "So I think they did a lot more things right. You get grandfathered into this lower rate, at least for a year, if you stay. But if you get mad and quit and huff -- [and then] if you decide to come back, then you end up paying more. So there's that incentive to stay. And the promise of [additional] new programming that really does fit our newer way of watching television, which is binge-watching.
"Just that model, I think, is pretty agreeable to a lot of people."
All told, investors shouldn't expect Netflix to lose 800,000 members as it did in 2011.
Disclosure: At the time of this writing, Louis Bedigian had no position in the equities mentioned in this report.
Posted-In: Georgetown University Marlene Morris Towns McDonough School of Business NetflixNews Management Tech Interview Best of Benzinga
View Comments and Join the Discussion!