Watching Tech, Alibaba IPO, With Ironfire's Eric Jackson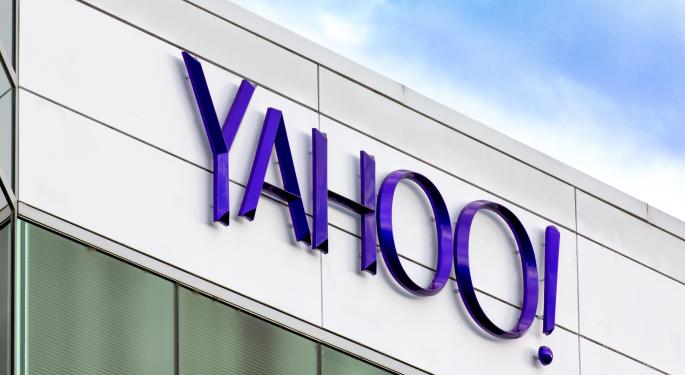 Recently on Benzinga's PreMarket Prep, Eric Jackson, managing partner at Ironfire Capital, predicted that the Alibaba filing for an IPO will come later this month.
Jackson predicted the actual IPO will be in September. Jackson highlighted that many analysts and investors believe that Yahoo (NASDAQ: YHOO) has no future after the IPO, and that their course is rotten, with CEO Marissa Mayer wasting any money that comes in.
Jackson doesn't buy that outlook.
"I think with some buybacks and with some smart acquisitions, they can, there is kind of a case that I can see, where they actually do increase their EBITA, and actually, you know, the stock does go up," said Jackson. "And I think if all the stars align, I mean, I could see a couple years from now Yahoo being a $70 stock…The more pessimistic side of me though does worry about the acquisitions that, you know, surely Marissa Myers is going to do [something] with the money."
Related: Kevyn Orr Discusses Tackling Detroit's Debt
Jackson thinks that Tumblr was just the beginning of many acquisitions. He said that despite any value that could come from companies Mayer's interested in picking up, at the end of the day it won't move Yahoo's needle, and it's at a huge expense.
Jackson is involved in running a hedge fund and an angel fund, and in general, he sees now as a good time to start buying. His main hedge is a long and short portfolio concentrated in high-conviction IPOs.
Ironfire's Analysis
Jackson said that he looks for stocks undervalued by 30-40 percent by Ironfire's analysis. He focuses on the tech sector, but not exclusively, seeking out companies that are sort of forgotten within the industry.
Jackson believes that Zynga (NASDAQ: ZNGA) is prime to push out new games in the second half of this year, and that even some success with a new game could really pull in investor attention.
He said that big stocks like Apple (NASDAQ: AAPL) aren't for him because they lack the room to tack a dramatic turn to the upside, despite it being undervalued.
Jackson likes Twitter (NYSE: TWTR) as a company, but thinks it was overvalued at the IPO, and that it's overvalued now.
He also said that Facebook's (NASDAQ: FB) mobile revenue growth has truly powered the stock, but their success isn't a draw, as he still sees too much volatility on the horizon.
Related: Zynga Or Groupon: Which Would You Rather?
Jackson's company Ironfire formed in 2007. He certainly learned a lot as a firsthand witness of the ups and downs of the market that set in soon after, and fortunately for him, he came out on the other side, he noted.
Activist Investing
Jackson was intrigued by activist investing, when he got things going, mentioning that it matched his interest in corporate governance. He called it a "fundamentalist view" that lets the investor influence the outcomes of companies. "It seemed much more within your control as an investor rather than just sort of passively sitting back and looking at screens and, you know, jumping in on momentum trades and and so forth and hoping back off," said Jackson. In 2006 he thought Yahoo wold be a great target for activist investment. Jackson pitched it to a bunch a big activists firms, but they said they preferred not to go into tech, and were aiming for industries like manufacturing with hard assists. Jackson decided to do something himself, and started pooling together other frustrated yahoo investors to form a "collation almost, and force change that way." The campaign brought about some change while giving him some notoriety, he said. His next step from there was starting Ironfire.Jason Cunningham had no position with the mentioned entities, with the exception of Benzinga, while writing this article. Visit Jason on Twitter at @JasonCunningham and @Benzinga.
Posted-In: Alibaba Eric Jackson IronfireNews IPOs Hot Tech Interview Best of Benzinga
View Comments and Join the Discussion!