General Electric's Jeffrey Immelt...The Real Raymond Tusk?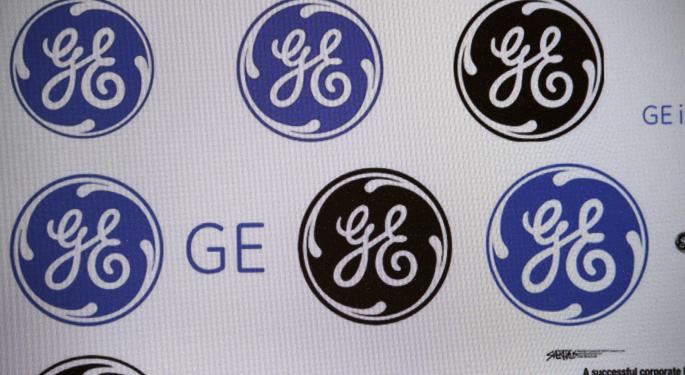 The Netflix smash-hit political drama House Of Cards portrays a coercive relationship between a billionaire entrepreneur and the President of the United States.
It has been rumored that this character, Raymond Tusk, is based on Berkshire Hathaway's Warren Buffett. This is an understandable comparison, but after some research, it seems that there is a better candidate.
General Electric Co. (NYSE: GE) CEO Jeffrey Immelt fits the bill (almost perfectly).
Keystone XL Pipeline...Port Jefferson Bridge?
Like Tusk, Immelt has a vested interest in the (non)construction of a major infrastructure project.
Immelt's GE stands to benefit if the pipeline isn't built and rail remains the primary tar sands oil transport method. While the primary argument against the construction of the Keystone XL pipeline is that the environmental impacts are not worth the benefits that the pipeline would provide, not everyone agrees the pipeline/rail tradeoff clearly favors rail.
Alberta holds the third largest crude oil reserve in the world, and its production continues to grow while shipping options remain limited. Currently the tar sands that would be transported through the Keystone XL pipeline are already being shipped via locomotives - and rail use is quickly expanding.
Crude oil drilling in Alberta is already taking place, and the creation of the pipeline would help to expedite the oil's trade route to the United State's Gulf Coast. Keystone XL is designed to carry 830,000 barrels of fuel per day, which is a far higher figure than the current capacity of locomotive shipping.
Andrew Lipow, president of Lipow Oil Associates, told CNBC that using rail to ship oil from the Canadian oil sands to the gulf coast would be $7 to $8 dollars more per barrel.
Related: 8 Lessons Executives Can Learn From 'House Of Cards'
Also, the consequences of railroad accidents involving crude oil are vast, with a government report stating that railcar accidents have "environmental contamination equal to that of the worst on-shore pipeline accidents." The report also suggested that even though railroad accidents may have similar outcomes to pipeline spills, the "response planning requirements for rail transportation of oil/petroleum products are practically nonexistent."
Immelt's Locomotives
So with evidence that shows the benefits of the Keystone Pipeline, why has it not been built? Even President Obama's former head of the U.S. Geological Survey, Marcia McNutt, has come out in favor of building the pipeline
The pipeline is ready to be built, but is pending approval from the Commander-In-Chief, President Barack Obama.
Similar to Raymond Tusk's desire for the Port Jefferson Bridge, Immelt might have a lot to gain from the the Keystone Pipeline not being built.
GE Capital Rail Services is currently developing a natural gas powered locomotive, which would create a more environmentally friendly rail transport option. If the nations largest rail companies were to upgrade their fleets to this new technology, that would be a huge victory for Immelt and GE. Warren Buffett's Burlington Northern began has already tested GE natural gas locomotives.
With these new trains in the development and testing stages, Exxon Mobil Corp. (NYSE: XOM) is considering a new locomotive shipping terminal in Edmonton and a top Obama scientist approving of the pipeline, it could be inferred that Obama himself is holding up the pipeline's development. Could it be because of his old Jobs Czar, Jeffrey Immelt?
The Czar
Immelt had the opportunity to get to know the President when he was appointed to lead Obama's job council. Though he is a registered Republican, similarly to Tusk, Jeffrey Immelt tries to portray a non-partisan political stance. In 2007 and 2008, he contributed to the primary campaigns of both Mitt Romney and Hillary Clinton.
GE is famous for paying little to no taxes and shipping jobs abroad, so why would Obama want Immelt to spearhead his campaign to create jobs and stabilize the economy?
Data from GE's and 2013 10-K SEC filings that while Immelt was the Czar of the jobs council, GE added 18,000 employees abroad, and only 2,000 at home. As reported by the Huffington Post, in 2008 and 2009 SEC filings, GE pledged to "indefinitely" reinvest prior-year earnings overseas.
Also, a few months before Immelt's appointment, Obama called for companies to reinvest their cash into the U.S. economy in 2011. At that time, GE was holding upwards of $79 billion in cash overseas
Other notable achievements for Immelt while Czar of the jobs council included a 20% increase in salary from GM, and the relocation of GE's X-Ray Unit to China (which had been in the United States for 115 years.
It definitely seems like a fishy appointment for President Obama, but it may have given Immelt just the opportunity to have a major presence in the White House's legislative agenda (similar to the pull of Raymond Tusk in House Of Cards).
**DISCLAIMER. All of the opinions of this article are of the author, including the idea that Immelt is like Raymond Tusk.**
View Comments and Join the Discussion!
Posted-In: Exxon GE House of Cards Jeffrey Immelt Raymond Tusk Warren BuffettNews General Best of Benzinga