Why Michiganders Can Celebrate Today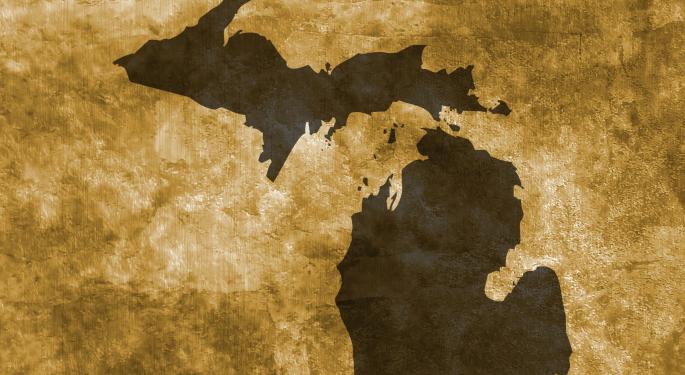 Congratulations, Michiganders! Thursday, April 17 is Tax Freedom Day.
But what does that mean, exactly?
Tax Freedom Day is the day when American as a whole has earned enough to pay its total tax bill for the year, according to Lyman Stone, an economist at the Tax Foundation's Center for State Tax Policy.
"If you added up all the income that's been earned in Michigan up to today, that would pretty much exactly balance the total amount of taxes that folks in Michigan would pay," he told Benzinga.
The national Tax Freedom Day lands on April 21 this year, three days later than 2013. It's mostly due to economic recovery, Stone said. As income goes up, taxes go up even more. The latest Tax Freedom Day was in 2000, when the national date didn't arrive until May 1.
"It's fluctuated around mid- and late-April since the 1970s," Stone said.
The purpose of this data is to help people understand the cost of government, Stone said.
Americans will pay more for Federal and state taxes than they will on housing, clothing and food combined this year. This means the government costs more than all of our basic necessities
"Is that too high or too low? Well, that's a political question," Stone said.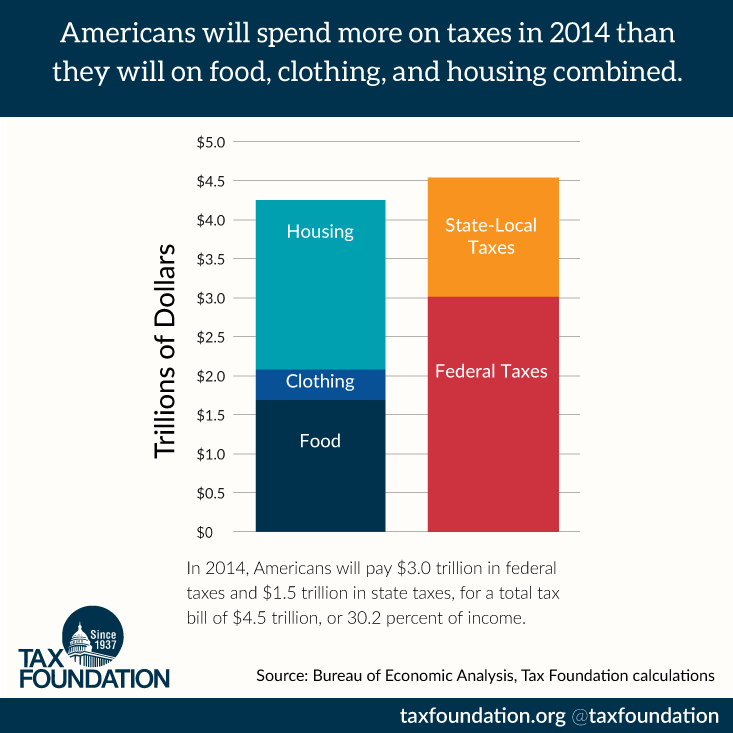 Methodology
The national tax freedom date is calculated by apportioning federal taxes to each state. Higher incomes get taxed more than lower incomes, so the Tax Foundation looks at what states high-income people live and which states have the most capital gains realized.
State tax burdens are also taken into account.
States get their rankings in two ways. First is through the state tax policy. Many people assume this is the only reason their Tax Freedom day is earlier or later, because they or a low- or high-tax state. State tax policy matters, Stone said, but so does income. The government taxes states with higher income at a higher rate and states with lower income at a lower rate.
"If your state is a high income state with a lot of business or investment income, you pay more federal taxes," Stone said. "A large part of the difference between states is the difference in characteristics."
Louisiana had the earliest tax day this year on March 30, while Connecticut and New Jersey both have the latest on May 9.
Here's a look at the rest of the states: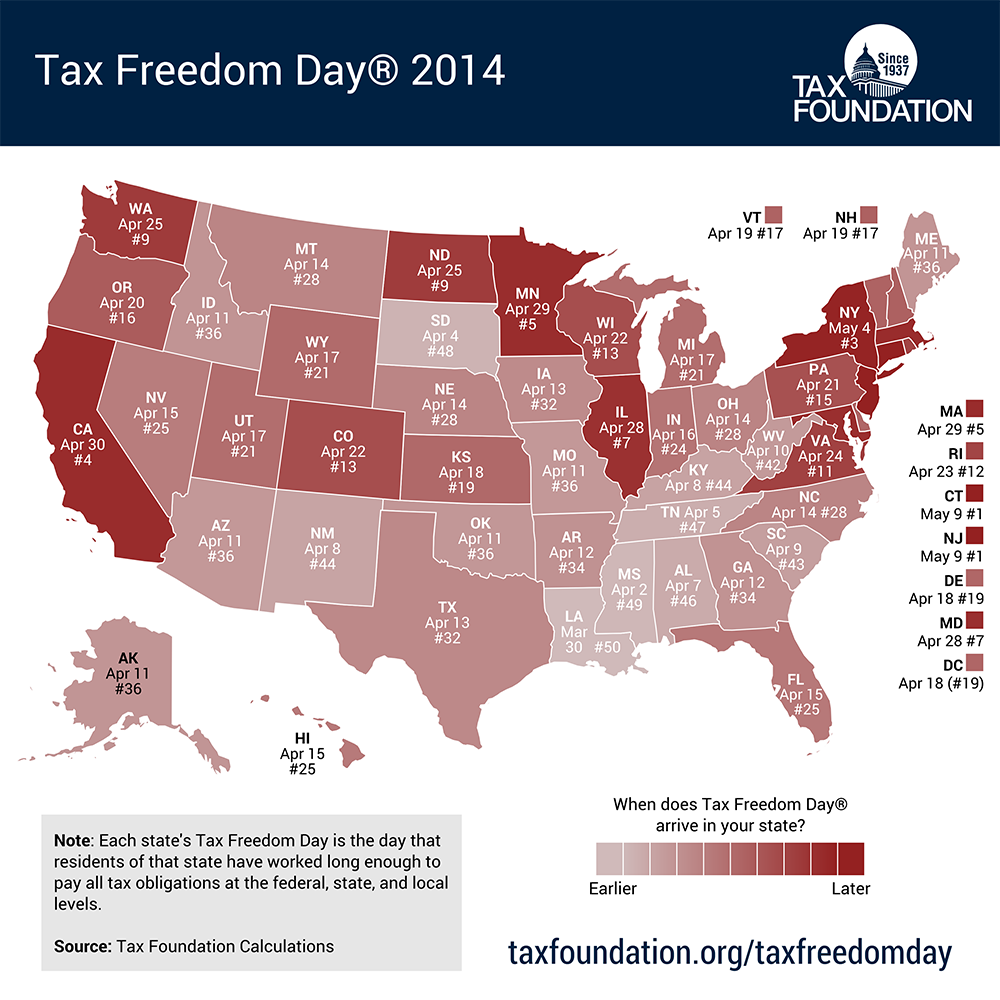 Based in Washington D.C., the Tax Foundation has been around since 1937, and describes itself as a non-partisan research think tank.
It's annual revenue of about $2.2 million comes from philanthropic foundations (35 percent), corporate contributions (34 percent), individual donations (16 percent) and events revenue (15 percent).
Posted-In: comments Lyman Stone Tax Freedom Day. Tax Foundation taxesNews Events General Best of Benzinga
View Comments and Join the Discussion!