HBO Is Losing Millions of Dollars to 'Game of Thrones' Pirates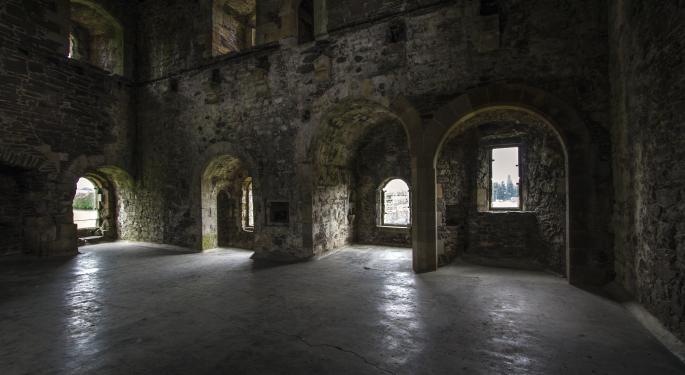 Time Warner's (NYSE: TWX) HBO is losing millions of dollars to a large number of Game of Thrones fans who can't or won't subscribe to cable.
Tru Optik, a startup that provides real-time and predictive audience intelligence for the media, entertainment and advertising industries, estimates that HBO has an "Unmonetized Demand" of more than $18 million for the season premiere of Game of Thrones.
That number is based on the show's peer-to-peer digital media consumption during the first 72 hours.
Within 72 hours, Game of Thrones - Season 4, Episode 1 was downloaded 2.12 million times from 1.87 million unique IPs.
Unmonetized Streaming Ad Revenue: $677,486 (with an estimate of eight ads per episode and a CPM of $30).
Unmonetized iTunes Revenue: $8,447,408 (based on an estimated fee of $3.99 per download).
Unmonetized subscribers/licensing: $9,371,489 (this assumes a $9.99 monthly fee for every user that has downloaded the Game of Thrones season premiere and at least one other HBO original series since Jan 1, 2014).
Related: ABC's Hulu Strategy Could Cost Disney Millions Of Viewers
Andre Swanston, co-founder and CEO of Tru Optik, hopes to help HBO and other content producers solve this problem, which is why he refers to the lost revenue as "Unmonetized Demand" (a term Tru Optik has now trademarked).
"I don't see the ad route, at least in the United States, being something that they would ever, ever consider doing," Swanston said of HBO's possible strategies. "But I think you could see some sort of hybrid solution. I haven't seen anyone do that yet."
Swanston told Benzinga that HBO could offer a hybrid, Hulu-style solution in emerging markets, such as Brazil. Users would still be required to pay a monthly fee, but it would be cheaper than cable. HBO could make up for lost revenue by adding a few commercial breaks.
Alternatively, HBO could offer a true, streaming-only service that doesn't require a pay-TV subscription -- but only in emerging markets.
Unmonetized Demand From Going Global
Content producers can make more money by licensing their content to overseas distributors, but that comes with its own set of challenges.
"Even the companies they are licensing it to are still dealing with the same issue of not being able to fully monetize the media, so even if they think that the licensing fee is substantial, it's still much lower than what the potential level of monetization is," said Swanston.
"The question is, can another company afford to pay them more than what they could make going direct to the consumer themselves? It's very hard to turn down a $50 million or $100 million licensing agreement…because it's guaranteed money."
Where we think the opportunity -- not just for HBO but for other companies -- is how do you really quantify what the potential un-monetized demand is for you? How can you make a decision as to, could we make more than $50 million going direct to the consumer ourselves?"
Swanston believes that Tru Optik's analytics (and Unmonetized Demand data) will help answer those questions.
Disclosure: At the time of this writing, Louis Bedigian had no position in the equities mentioned in this report.
Posted-In: Andre Swanston comments Game of Thrones HBO piracy True OptikNews Tech Best of Benzinga
View Comments and Join the Discussion!