Has Greece Returned To Former Glory?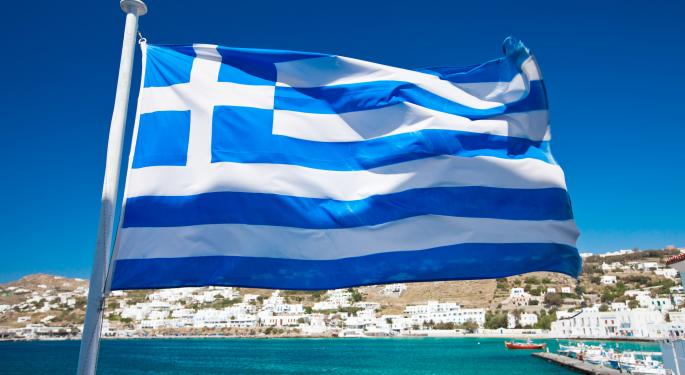 After five years of severe recession and declining credit worthiness, Greece's improving macroeconomic data has created a more reliable environment for investments.
Reflecting that improvement, people are again depositing their money in Greek financial institutions and buyers have returned to the Greek stock market. The data below detail this improvement.
Macro
From 2008 (first year of recession) until 2011, Greek GDP declined by 7.3 percent. The average rate of decline these years was 7.76 percent per year.

In 2012 however, the recovery began. The GDP increased by 0.7 percent.

Furthermore, the government deficit is the lowest it's been since 2008 (-9.00 percent of GDP). At the same time, industrial production has significantly improved since January 2011. Retail sales are up since December 2012.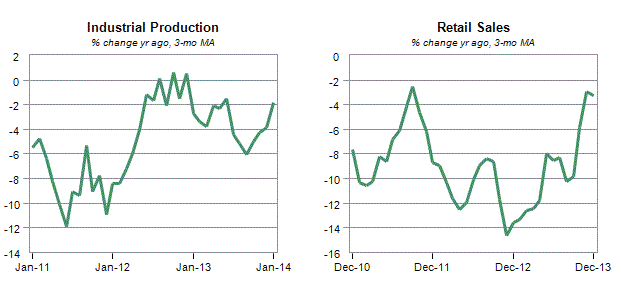 See also: Greece Rumored To Be In Line For 8.3B Rescue Payment IMF Will Consider 3.6b Tranche
Inflows
While the macroeconomic data are improving, the relationship between depositors and the government is strengthening even more. Greek private sector deposits increased 1.4 percent month on month (mom) for the second straight month in December. Balances reached 163.25 billion Euros, according to the Bank of Greece (BoG). Net inflows stood at 2.35 billion in December.
December's performance made the net flow for whole year positive to 2.24 billion in 2013. In contrast outflows of 12.76 billion were recorded in 2012. As the central banker of Greece stated "Greek banks are well capitalized". The CEO of Piraeus bank (ASE: TPEIR) also underlined that "the Greek banks will end up being some of the best capitalized banks in Europe."
The improving macroeconomic environment explains why the Greek stock Market is surging. The ATHEX Composite has skyrocketed by 82.17 percent since March 2012. Investors are picking the undervalued companies that were affected by the crisis.
Even more impressive is the continuous decline of the Greek premium. The Greece risk premium is the spread between 10-year Greek government bond, and the benchmark,10-year German bond). It is now 512bps.
As appears in the graph below, the big drop in the premium from 2012 till now, signifies that creditors as well as investors appear to trust the Greek economic change. The Greek Government bond yield has sunk to the lowest since at least 2010, as the recovery from the sovereign-debt crisis gains momentum.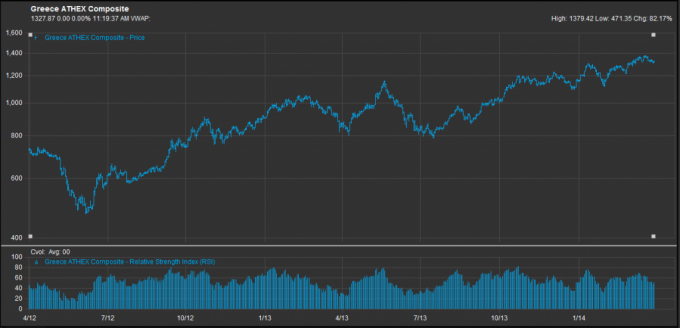 Recent news
Another indicator that perceptions of Greece are much better is the exceptional performance of the Greek banks. The enormous demand of foreign investor for the unsecured bond that Piraeus Bank issued, as well as for the capital increases of both the Alpha bank (ASE:ACB) and Pireaus bank, represent a vote of confidence for the Greek banking system.<
Sources:
Posted-In: News Forex Global Markets Trading Ideas Best of Benzinga
View Comments and Join the Discussion!