Hamblin Watsa's Position Reduction In The Bank Of Ireland Raises A Red Flag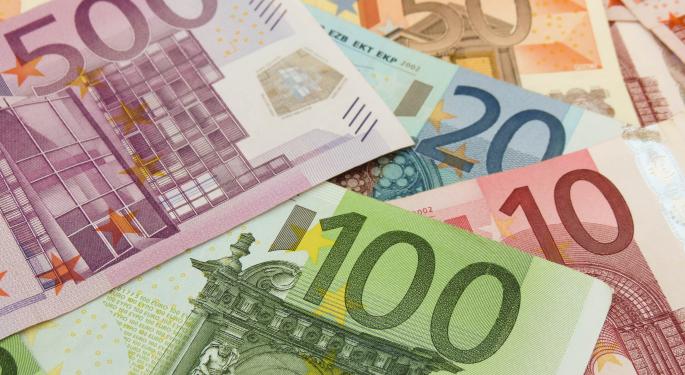 In 2011 Hamblin Watsa, a subsidiary of Fairfax Financial Holdings, opened a significant position in the Bank of Ireland (NYSE: IRE) and until the most recent quarter was the second largest holder of the bank. However, the fund has cut its position by a third this quarter.
In a March letter the fund told investors it was taking profits. But is there more to the story?
After entering at ten Euro cents per share the investment is up 180 percent as of Friday's close. The letter reads: "because of the significant appreciation in our position in the Bank of Ireland, we
rebalanced that position by selling a third of it at approximately 33 euro cents per share. The Bank of Ireland has been one of our most successful investments because of the outstanding performance."
Insider Insights?
As noted above, Hamblin Watsa is a fully owned subsidiary of Fairfax. Here is where things get questionable. Bradley Martin is the vice president of strategic investments for Fairfax and has been a director at the Bank of Ireland since 2012.
Related: Benzinga Weekly Preview: Short But Action Packed Week Ahead
As a board member at the Bank of Ireland it is more than likely that Martin has more information on the bank than the general public. This raises the question of whether tough times are in store for the bank in the near future.
A study from the University of Chicago on insider trading and future cash flows states, "We find strong evidence that insider trades are positively associated with the firm's future earnings performance. This relation is shown to be incremental to the book-to-market and past return relation documented Rozeff and Zaman (1998), suggesting that insiders trade on both transitory security misvaluation and private information about future cash-flow payoffs."
Cash flows have risen to a 3.2 billion dollar loss in the most recent quarter from a 5.4 billion dollar loss for the same quarter a year ago. Much of the company's valuation is based on its ability to continue reducing losses.
It is worth noting that several studies have found a strong positive correlation between insider buying and stock price, but a significantly weaker correlation between insider selling and stock price. In addition, it is not unreasonable that Hamblin Watsa is taking profits after a significant gain. Nonetheless, Hamblin Watsa's significant (one third) ownership reduction and connection to the company raise a red flag.
Shares of the Bank of Ireland's ADR closed at $17.18 Friday, down 9.63 percent on the week.
Posted-In: Bank of Ireland Fairfax Holdings Hamblin WatsaNews Short Ideas Management Insider Trades Trading Ideas Best of Benzinga
View Comments and Join the Discussion!