LinkedIn Co-Founder Konstantin Guericke Wants To Help Other Startups Become Global Leaders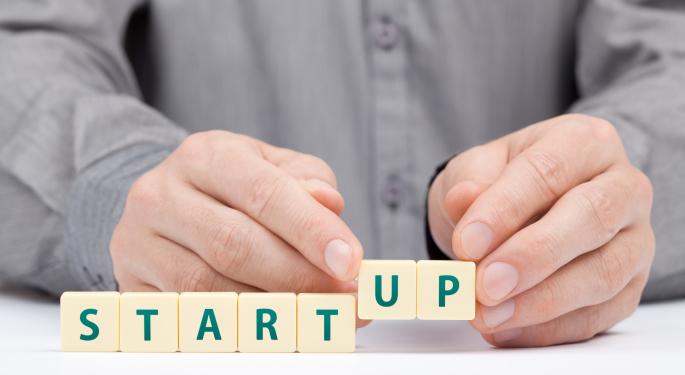 Konstantin Guericke helped LinkedIn (NYSE: LNKD) become the leading social network for working professionals.
Now he has set his sights on a new goal: he wants to help other startups become global leaders as well.
Guericke recently joined Earlybird Venture Capital as a full partner. The firm invests in European companies with global ambitions, which is where the LinkedIn co-founder comes into play.
"The reason they wanted to have someone in the Valley is not so much as we're investing over here, but when we invest in a company, we only want to invest in companies that we think have the opportunity to be the global leader," Guericke told Benzinga.
"We're not really considering anything else. That's kind of the knockout criteria for us."
See also: The Future of Startups In Emerging Markets
Before coming to Earlybird, Guericke said that he occasionally got the "itch" to launch another business.
Startup Dreams
"I think that's how good startups start," he said. "I don't think it's someone trying to figure out where the best market opportunity [is] and which sector. Some people go at it that way. I think those tend to be more MBAs.
My training is more engineering, and I just look at more problems that are frustrating that seem large and focus on those. That's how we started with LinkedIn."
To be safe, Guericke started with Earlybird as a venture partner before committing himself as a full partner.
"When I first worked with Earlybird, I said, 'Let's date a little bit before we get married,'" Guericke quipped. "When you make a commitment to join a firm as a partner, it's not something that you can then sort of, a year or two later, say, 'Oh, I changed my mind, I'm gonna start a company.'
It's not good for the partnership and limited partners, especially if you're a little more high profile -- then that could really make the limited partners nervous."
Something Different
As an entrepreneur, Guericke said that he always thinks about doing something new, big and different.
"My odds of making something bigger than LinkedIn are kind of small at this point," he said. "Starting another company -- even if it's for something else -- it's still starting another company. It's not really something new.
I feel pretty good about the experience I had at LinkedIn, and so the new challenge is more exciting to me than just starting another company."
Disclosure: At the time of this writing, Louis Bedigian had no position in the equities mentioned in this report.
Posted-In: Earlybird Venture Capital Konstantin GuerickeNews Management Success Stories Startups Tech Interview Best of Benzinga
View Comments and Join the Discussion!