U.S. Court Of Appeals Sides With Amazon In Rovi Lawsuit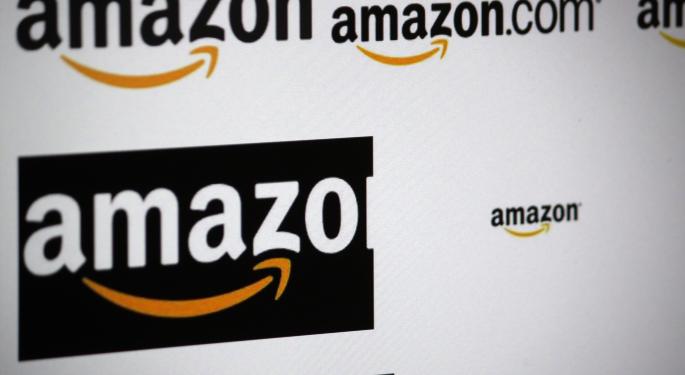 After more than three years since Rovi (NASDAQ: ROVI) initiated a lawsuit against Amazon.com (NASDAQ: AMZN) relating to patent violations, the United States Court of Appeals rejected Rovi's claims on Tuesday.
Rovi provides integrated solutions for the discovery and personalization of digital entertainment to service providers and consumer electronics industry worldwide. In 2008, the company acquired Gemstar-TV Guide, and with the acquisition the company held valuable patents to further improve its vision of offering consumers "the homepage for the TV experience."
Rovi launched TotalGuide in 2010, which incorporated entertainment data used to power search, browse and provide recommendations. The company later launched the first non-profit Entertainment Identifier Registry to catalog movies and TV shows.
Related: 9 Companies That Could Help The Smartphone Replace The Wallet
Sounds familiar? Such a service already exists in the form of the very popular IMDB.com site, owned by Amazon.
Rovi claimed in its suit against Amazon in 2011 that it is infringing on five different patents it holds related to electronic programming guides. Rovi has already licensed its technology to the likes of Apple, Microsoft and Sony.
On Tuesday, the U.S. Court of Appeals for the Federal Circuit sided with Amazon and affirmed the judgement of non-infringement.
Shares of Rovi were trading lower by more than 10 percent following the news announcement on heavy volume. Shares of Rovi traded on average 1.27 million times over the past three months and crossed the 2.0 million mark by early Tuesday afternoon. The stock is currently up over eight percent from Tuesday's close at $22.32.
Investors might be thinking this is a case of deja-vu.
On June 10, 2013, a U.S. court ruled that Netflix and Roku do not infringe on Rovi's patent related to parental control for TVs.
Posted-In: Amazon IMDb rovi TotalGuide TV-Guide U.S. Court of AppealsNews Best of Benzinga
View Comments and Join the Discussion!