360 Virtual Advisor's Sheldon McIntyre Talks About His Real-Time Investment Intelligence Service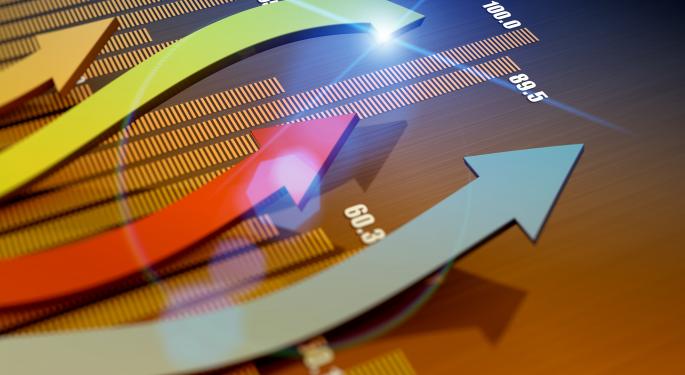 Sheldon McIntyre is the founder of 360 Virtual Advisor, an independent, research-based advisory firm focused on the United States equity market.
McIntyre leverages his 14 years of experience in the investment industry to provide professional traders and investors with actionable investment ideas. McIntyre created NEXUS, a real-time delivery platform to provide time-sensitive and uncompromised investment intelligence.
McIntyre took the time to chat with Benzinga #Premarket Prep from his head office in Santiago, Chile.
For those curious, McIntyre calls Chile his new home after being sent on a one-year contract by his former employer and is loving the country.
McIntyre created his new venture, 360 Virtual Advisor in June 2011 to advise the local Chile population looking for exposure to the U.S. market. As the business evolved, McIntyre tested the water a bit and opened his service to international clients; the expansion was a success.
McIntyre explained that his "batting average," or success rate, stands at 52 percent. Average gain versus average loss is around $2.82.
McIntyre noted that his service is not an educational or "how to" guide, saying, "I'm not looking to educate anybody, it is strictly my insight in the markets, and then actionable [trading] ideas. That's it. I'm not trying to customize anything for anyone."
Related: Author/Trader Anne-Marie Baiynd Discusses Market-Winning Strategies
Access to 360 Virtual Advisor is currently $75 per month, and McIntyre suggests (but there are no official requirements) his services are most appropriate for clients with $50,000 in assets that can be invested.
McIntyre's clients tend to be professional traders and investors, but his services are appropriate for any investor.
McIntyre trades off daily charts and considers himself more of a swing-trader. As such, the average holding period for his recommendations in March was eight days; January was 12 days. It would not be unusual for the holding period to surpass 20 days, however.
As of December 31, 2013, McIntyre's recommendations have yielded a total return of 194 percent.
"You have to be flexible," McIntyre explained. "You can't press trades or set a fixed-time duration and that's the way it is. You have to give what the market takes you."
McIntyre makes use of a strategy that reduces risk and will buy an initial position in a stock, then wait for confirmation through technical analysis tools that the stock has bullish tendencies. At that point, McIntyre will recommend adding to the position.
McIntyre has a general rule of using a hard stop of seven percent. This means, if a position loses seven percent of its value, it's time to sell and move on.
McIntyre does not have a set target on the upside, but will closely monitor a position and carefully evaluate the price and volume action to better decide when to take some profit off the table.
To come up with picks, McIntyre utilizes a combination of both technical and fundamental analysis.
"I'm looking for stocks on an uptrend," said McIntyre. "I'm looking for stocks that have a 200-day moving average up at least six-month, preferably above the 50-day.
"I don't really want to spend a lot of time on a stock at the very beginning until it proves itself price-wise."
McIntyre does not focus exclusively on the long side and prefers to short emerging market stock ETFs because they are much less covered. Emerging market companies and ETFs often fly under the radar, he explained, as they do not receive the same kind of scrutiny from analysts compared to U.S. stocks.
"Usually when the global markets are in a negative state, emerging markets tend to see hyper capital flight," said McIntyre.
McIntyre does not advise clients on day-trading activities and strategies, and avoids penny stocks and small-cap companies.
McIntyre offered his two best pieces advice towards novice traders and investors: "Be realistic, and be patient" and don't get too attached to stocks, especially to social media companies like Facebook and Twitter.
Posted-In: 360 Virtual Advisor Benzinga PreMarket Prep Sheldon McIntyreNews Emerging Markets Markets Trading Ideas Interview Best of Benzinga
View Comments and Join the Discussion!