Avoiding Windows XP Armageddon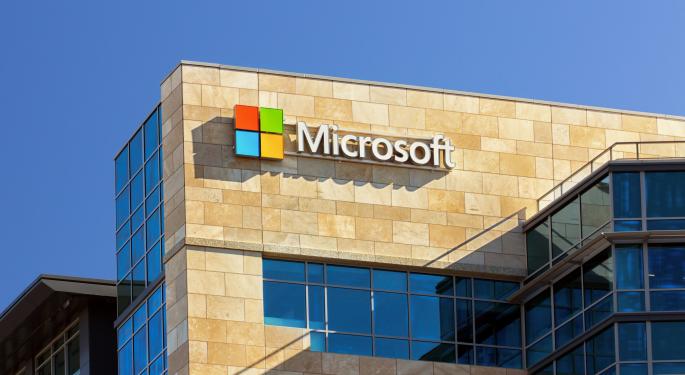 As Microsoft (NASDAQ: MSFT) support for the Windows XP operating system ends Tuesday, depending on which experts you ask, the world faces either the end of computing as we know it or not much at all. The truth, as is often the case, probably lies in the middle.
Although Microsoft will no longer provide official security updates and bug fixes, some entities have negotiated special extended support until they switch over to a newer operating system.
It is certainly true that anyone using the 13-year-old software would face the likelihood of attack by hackers and cyber-thieves who would take advantage of any vulnerabilities exposed from here on out.
Dave Emm, senior research analyst at Kaspersky, told BBC, "Our data indicates that less than one fifth of our customers run Windows XP but more than a quarter of infections are Windows XP-based."
Related: Report: Microsoft About To Slash Price Of Windows 8.1
Emm added, "Effectively, every vulnerability discovered after 8 April will become a zero-day vulnerability - that is, one for which there is and never will be, a patch."
Most experts do agree that if you are still running Windows XP, your best bet is to upgrade at least your OS. If your hardware will not tolerate Windows 7 or 8, it might be time to upgrade that as well.
Plenty of other experts, however, have provided tips for delaying an upgrade if you are happy with both Windows XP and your current hardware.
For starters, consider switching to Google (NASDAQ: GOOG) Chrome or Mozilla Firefox for your browser. Both products will continue to be supported, at least until mid-2015.
Make sure your anti-virus program is also one that will continue to see support under XP. AVG (NYSE: AVG), Avast, and even Microsoft Security Essentials will be updated into 2015 or beyond.
In fact, anti-virus-testing company AV-TEST asked 30 different anti-virus companies about their plans regarding Windows XP and all of them promised to support XP versions of their software for at least a year.
PCWorld noted that Microsoft support for Office 2003 also ends Tuesday. Therefore, is you use Office 2003 or Office XP, it is time to update to a newer, supported version.
Also mentioned was the fact that the Java browser plug-in was extremely vulnerable and should be uninstalled if not used on a regular basis.
In addition, turn your computer off when not in use, back it up regularly, and redouble your efforts to avoid clicking on suspicious email.
None of the measures mentioned here are foolproof, but all go a long way toward protecting you and your computer from mischief if you need (or want) to continue with XP for the time being.
At the time of this writing, Jim Probasco had no position in any mentioned securities.
View Comments and Join the Discussion!
Posted-In: Armageddon AV-TEST Avast AVGNews Events Tech Media Best of Benzinga