Terra Tech CEO Derek Peterson: CBD Extraction 'Not Where It Needs To Be'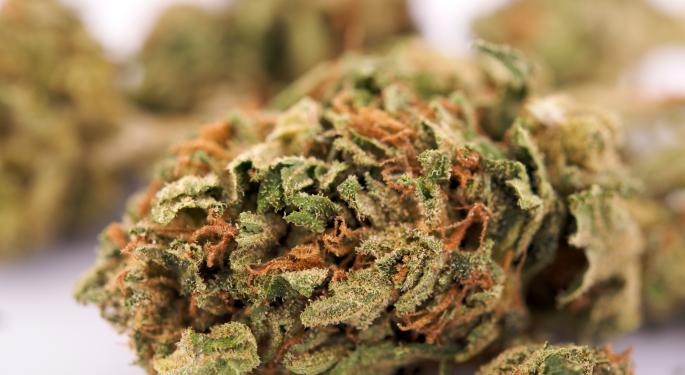 (Note: This is the second of a two-part interview with Terra Tech Corp. CEO Derek Peterson. Click here for part one)
Terra Tech Corp (OTC: TRTC), and its subsidiary, GrowOp Technology Ltd, is working on the development of a CBD supplement with the medical research firm Intergetics (OTC: NRTI).
In a press release last month, the company announced the development of a research and industrial extraction facility in Oakland, Calif. that will produce high-quality CBD, or cannabidiol.
CBD is one of at least 60 active cannabinoids found in cannabis, and has been shown to help fight everything from cognitive impairments from alzheimer's to seizures in epileptic children.
But there are challenges, regarding the CBD products available. Terra Tech CEO Derek Peterson told Benzinga that "a lot of stuff is coming in from all over, and the quality is simply not there."
Related: The Future of Marijuana Policy: The East
In order to provide the highest possible quality product, Terra Tech will be using a CO2 process for their extractions. According to a company press release they will "utilize CO2 as a solvent, which is superior because it is non-flammable and non-toxic," in order to have complete control and consistency, while also mitigating any negative environmental impacts. "This process allows for selective extraction," which will produce purer extractions.
An Industry In Development
Peterson said he decided to wait on providing Intergetics with CBD until they could build out their own facility. He feels the industry's main problem is that extraction quality is "still not where it needs to be."
And he note that, while the industry goes through maturation, a lot of production is happening in "in warehouses, garages and back-rooms."
It is for these reasons that Terra Tech decided to build its own convenient, state-of-the-art facility.
Peterson's foresight to privately open a medical marijuana dispensary made that process a lot easier.
He also mentioned that, in the future, Terra Tech would be open to leasing the facility to his dispensary; mentioning his interest in developing an e-cig type cartridge that uses cannabis oil instead of tobacco. Though Terra Tech would have nothing to do with the product, it would be leasing the lab for a great return.
Ultimately, when looking at the facility on a long-term basis, Peterson believes cannabis consumers will demand a high-quality produc, from an accountable brand.
"Who do you want growing your weed?" he asks. "Some guy in his garage, or people that cultivate food grade quality products and operate large scale facilities under GFSI certifications."
Nevada Aspirations
Soon after Benzinga's interview with Peterson, Terra Tech announced the creation of a wholly-owned LLC, MediPharm -- formed for the "sole purpose of competing for medical cannabis permits in the state of Nevada," which Peterson told Benzinga "is maybe the largest [cannabis] market in the United States."
Though Peterson expressed interested in getting involved in states like Colorado through acquisition, he told Benzinga he "would rather go through the legislative process" in states like Nevada and New York, than to offer money to buy out businesses.
"We [Terra Tech] do not want to miss out" on the opportunities in Nevada," he said, "noting the positive aspects of Nevada's medical marijuana laws. Nevada is currently allowing a limited amount of dispensaries, and looking forward, is a state slated to legalize recreational cannabis use.Permits have intrinsic value."
But even if the permits are granted, there are no set-in-stone plans for TRTC in Nevada. "We want to be able to grab these [permits] and put them under our umbrella," Peterson added, "because we believe that they have huge intrinsic value." He later noted his firm will begin operations in Nevada "once we feel safe and know the environment is friendly enough." And that safety. he says, does not simply come from acceptance from the FBI and DEA, but the SEC as well.
Posted-In: cannabidiol cannabisNews Events Startups Hot Interview General Best of Benzinga
View Comments and Join the Discussion!