IPO Review For The Week Of March 31: Are IPOs The Only Working Investment?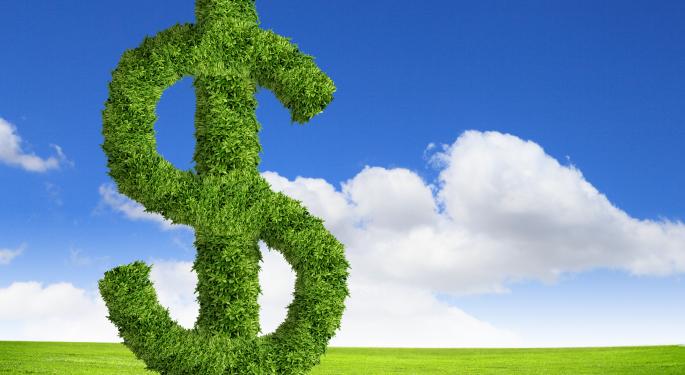 Six IPOs priced and began trading this week raising nearly $2 billion dollars.
Five9 (NASDAQ: FIVN), GrubHub (NYSE: GRUB), IMS Health Holdings (NYSE: IMS), Opower (NYSE: OPWR), Corium International (NASDAQ: CORI) and Tarena International (NASDAQ: TEDU).
Five9 started off trading strong, bouncing quickly from its open at $7.95 per share to a peak of $9.35. Since topping out, it has slowly faded off most of the afternoon, closing below its open at $7.18.
Five9 raised $70,000,000 on a 10 million share IPO and provides cloud-based solutions to call centers with the goal of creating a scalable and reliable service to create exceptional customer experiences.
GrubHub struggled out of the gate, quickly selling off in fast trading. Fifteen minutes after shares began exchanging hands, the stock found its low at $35.30. Bullish traders tried to force the stock higher, but failed to reach $40 and since then, the price has slowly dwindled, to close at $34.00.
Related: 5 People Who Made Money Off Of The GrubHub IPO
With the $200,000,000 raised in its IPO, GrubHub will look to expand its current businesses, including GrubHub, Seamless, MenuPages, and Allmenus. GrubHub focuses on creating a simple way to connect consumers to restaurants and diners.
IMS Health Holdings faired decently on its debut trading day. Its IPO priced at $20.00 per share, and raised $1.3 billion. As shares began trading, the stock quickly found its legs, opening at $22.18, finding a fast low at $21.98 and moving up to a high of $23.05. IMS found afternoon support around $22.40 and has traded in a tight range since 11:30 a.m. First day of trading closed at $23.00, up 3.6 percent.
Operating as a global IT services company, IMS provides comprehensive solutions to its clients. According to the company, "the company standardizes, organizes, structures, and integrates data by applying its sophisticated analytics and leveraging its global technology infrastructure to help its clients run their organizations more efficiently and make better decisions."
Opower made a valiant effort to move higher after its $115,900,000 IPO priced at $19.00 and opened at $25.00 per share. Within one minute the stock added four percent before hitting a wall of resistance and falling to a low of $22.02. After day one, the stock closed at $23.00 per share, down eight percent from its $25.00 open.
Opower's business is the energy efficiency business. They provide a cloud-based solution to utility companies to help them be more efficient in how they handle energy management and customer actions.
Corium International opened Thursday for trading at $8.26 per share after pricing its IPO at $8.00 per share, raising $52,000,000. Since opening, the shares have seen a steady decline in both of its trading days, ending today down .63 percent to close at $7.95.
Corium is a biopharmaceutical company that focuses on manufacturing and commercializing transdermal pharmaceutical products like MicroCor PTH for Osteoperosis and Tamsulosin TDS, the active ingredient in Flomax.
Tarena International raised $137,000,000 in its IPO, pricing 15.3 million ADS for $9.00 per share. The stock open higher at $9.86 on Thursday and has since slowly bled from its $10.80 peak to close down today at $9.04. Friday's action was choppy and lacked any general direction.
Tarena is a holding company that specializes in educational services, such as, long distance instruction, tutoring and IT learning modules.
Thanks to Friday's sell off, the market ended the week down 0.13 percent. As of today's market close, picking up shares of each above offering on the IPO would have an investor sitting on a 12.63 percent gain for the week.
Disclosure: At the time of this writing, the author holds no positions in any aforementioned security; however, he may have held a position in the past and may intend to hold one in the future.
Posted-In: News IPOs Best of Benzinga
View Comments and Join the Discussion!