3 Reasons Women Receive Less Venture Capital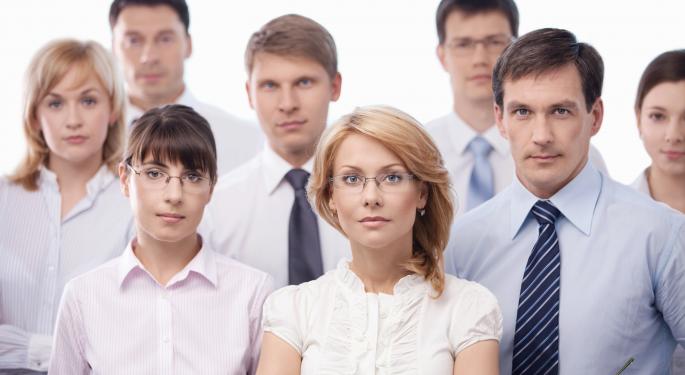 The startup community is a man's world. At least, in terms of funding, it is.
A recent study from professors at Harvard and MIT found that men are much more likely to receive venture capital than women. The startup community is only 17 percent female, according to an infographic from Bright Journey.
In the study, participants listened to pitches narrated by male and female voices. Those narrated by a male voice were picked more than twice as much as those narrated by their female counterparts. The study also found that people were much more likely to give funding if the men were considered attractive.
Less Perceived Knowledge
Male-narrated pitches were also rated as more persuasive, logical and fact-based than the same exact pitches narrated by a female voice.
Related: 25 Year-Evolution Of Startups With Brad Feld
Being heard and taken seriously as a female entrepreneur is a challenge, AdapTac CEO Candice Hughes told Benzinga.
"I do feel women need to work extra hard to prove they know what they're talking about and that they have solid qualifications," said Hughes.
Although Hughes has more than 15 years of experience in management roles, she said she used to be constantly challenged about her business credentials by venture capitalists, who are mostly men. She found it so frustrating that she went back to school to get her master's in business administration.
Cultural Images
Leadership and communication coach Peggy Klaus works with many women who seek funding. She thinks there is definitely a gender bias around women entrepreneurs.
"People have certain norms and expectations about who they see as entrepreneurs -- who they see as leaders," Klaus told Benzinga.
There aren't many images of women who are entrepreneurs in our society, Klaus said. The traditional image of an entrepreneur was the attractive, graying-at-the-temples male who was probably the head of a corporation. Nowadays, especially in the technology world, the idea of the entrepreneur is the youthful, jean-and-hoodie-wearing guy. Klaus said the lack of strong women images is problematic.
"In this world of venture and people looking at new ideas and innovation, you would think that people don't care whether the person is wearing a skirt or pants," she said.
While attractive men were more likely to receive venture capital, attractive women were the least likely to receive funding. Klaus said that venture capitalists might have trouble making a connection that women can have both brains and beauty.
"If they're really pretty and smart, there's a disconnect for men in the audience," said Klaus.
Related: Women Have A Bigger Social Media Presence Than Men
Resonance
The venture community feels more comfortable with a male voice, Klaus said. The anatomical build of a woman causes her voice to sound higher pitched when she's nervous, and that makes her sound immature.
"The resonance, volume and strength of a male voice, as opposed to a typical woman's, gives more confidence and makes people more comfortable," Klaus continued, "because we're so used to having men speak to us as our politicians and leaders."
Women also have a tendency to use upward inflection, which makes a declarative statement sound like a question. Klaus said the inflection can sound girlish and make it sound like she's seeking approval or not sure of what she's saying.
Former British Prime Minister Margaret Thatcher had undergone voice coaching once she was elected to her position, and there is a notable difference between the way she speaks before and after she took office.
"She was trying to assimilate that male vocal quality so that people would feel more comfortable with her," said Klaus.
Posted-In: Candice Hughes Harvard Business School Massachusetts Institute of TechnologyNews Psychology Startups Interview General Best of Benzinga
View Comments and Join the Discussion!