The Two Newest iPhone 6 Rumors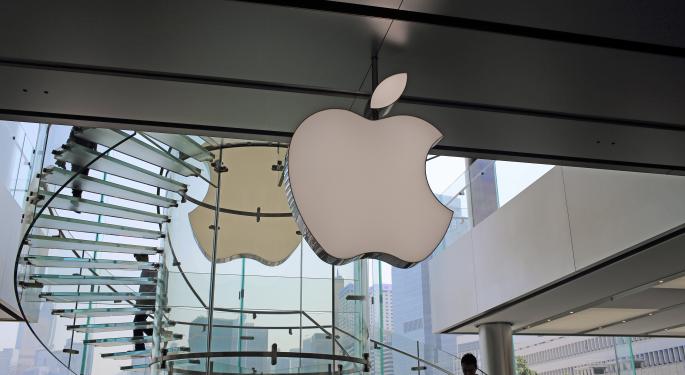 More rumors about the Apple (NASDAQ: AAPL) iPhone 6 are hitting the media outlets this week and as usual, some appear to have credibility while others are unlikely to be true. Here are two to know about.
Screen Production to Begin Soon
According to a story in Reuters, iPhone 6 screens may hit the production lines as early as May. Japan Display, Sharp and LG reportedly received the manufacturing contract to manufacture 4.7-inch displays—considerably larger than the current four-inch screen.
The new screens will likely use in-cell touch panel technology that allows for thinner construction than current models.
Related: Plug Power - Getting Charged Up To Rally?
But what about the rumors of the giant (by Apple standards) 5.5 inch phone? Sources say that there were a host of technical difficulties with the in-cell technology of a screen that size prompting Apple to go ahead with production on the 4.7-inch screen instead.
That doesn't mean that the 5.5 is dead. Sources tell Reuters that manufacturing will likely begin several months later with the possibility of shifting to alternate technology.
Japan Display will begin manufacture in May, but the others will make changes in their plants that delay the start until June.
New Leaked Images Released
Leaked images of the new iPhone 6 chassis were apparently leaked from somebody at Foxconn, one of Apple's longest standing manufacturer on Monday, but the authenticity of the images is questionable.
Some rumors speculate that the iPhone 6 will be so slim that the camera would have to protrude from the phone. This may force Apple to either make the phone slightly thicker or live with the protruding camera. These images, if true, would indicate that Apple chose the protruding camera.
But, as AppleInsider points out, these images would indicate that Apple is scrapping the True Tone flash that it introduced in the iPhone 5s. With such a push towards better image quality in the smartphone market, it's highly unlikely that Apple would get rid of that feature.
The pictures are such low resolution that its difficult to get any type of measurement but it appears that this chassis would indicate a screen of the same size as the current phone—something that contradicts nearly all other rumors flagged as likely credible.
The verdict on these images is that they're likely not credible, but it's still so early in the production process that no rumor can be called credible at this point.
Disclosure: At the time of this writing, Tim Parker was long Apple.
Posted-In: Apple iPhone Japan Display LG DisplayNews Rumors Tech Best of Benzinga
View Comments and Join the Discussion!