Why Startups Shouldn't Take A Million-Dollar Investment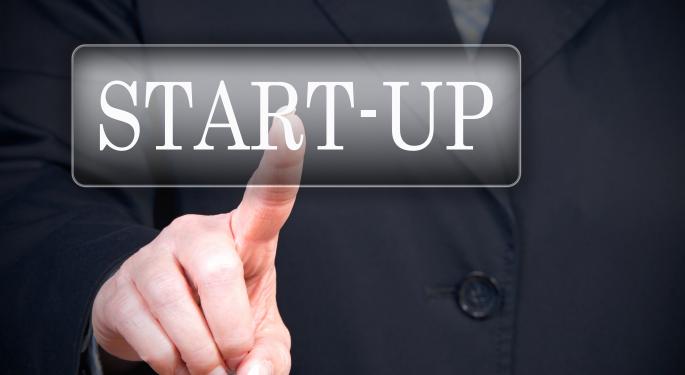 Startups are eager to take venture capital, but are they jumping the gun?
Allan Wille, co-founder, president and CEO of Klipfolio, waited 13 years before accepting the company's first major raise of $1.7 million. But nowadays, most startups aren't willing to wait more than 13 months.
Wille has mentored a number of aspiring entrepreneurs. When asked how they plan to fund their projects, he typically receives the same response.
Related: Estimize Raised Another $1.2 Million And Launched A New Site, Mergerize
"The first thing out of their mouths is, 'Well, we're going to get VC funding,'" Wille told Benzinga. "And it makes me cringe because they don't have the evidence, they don't have the leverage. They haven't really understood what it means to value a dollar that customer spends."
Instead of following the industry trend, Wille said entrepreneurs should take another route.
"Don't go down the VC path," he said. "Sweat it out, prove your idea, feel the pain, work with your early customers, and then -- once you've got a model that you can replicate -- go to market and you're going to have a way better time convincing VCs."
Protect Your Culture
For better or worse, there's a good chance that entrepreneurs will eventually need to raise money for their startups. When that time comes, the founders should do whatever they can to protect the company culture.
"Make sure that your culture is not going be impacted by the VCs and investors that you have around the table," Wille suggests. "Culture is going to influence everything -- the type of employees you have around the table, how you sell to customers, how you're perceived in the marketplace. Culture is one of those things that takes so long to build up, but it can be destroyed almost overnight."
Culture can only be protected by startups that have leverage, however. That is another reason why Wille is against premature VC investments.
Analyze Everything
As a business intelligence company, Klipfolio measures everything. Wille recommends that other startups do the same.
"I think that will go a long way as well," said Wille. "If you can be as analytical about what you're doing as possible, it will make your decision process and the communication to your investors so much smoother."
In doing so, entrepreneurs will better understand their goals, what they need to focus on, and whether or not they moved the needle.
"It seems natural to us, but I think a lot of companies…they're not watching the numbers as much as they should anymore," Wille concluded.
Disclosure: At the time of this writing, Louis Bedigian had no position in the equities mentioned in this report.
Posted-In: Allan WilleNews Psychology Success Stories Startups Tech Interview General Best of Benzinga
View Comments and Join the Discussion!