Speculation Continues About Dish/DirecTV Merger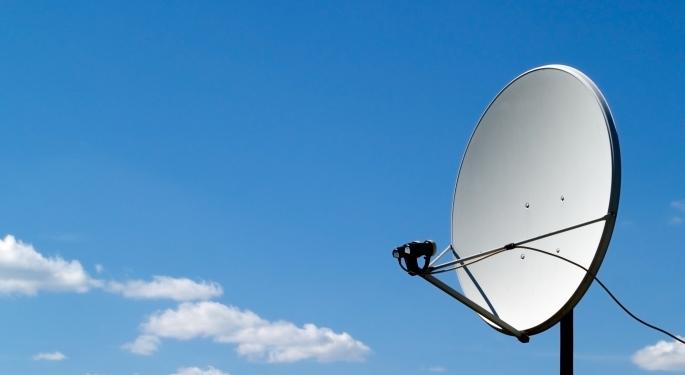 According to the Los Angeles Times, speculation about a merger between satellite broadcast companies Dish Network (NASDAQ: DISH) and DirecTV (NASDAQ: DTV) pops up about once every six months or so.
Based on these rumors, the Times said, Dish and DirecTV stocks get a boost...then time passes, nothing happens and the process repeats.
Well guess what? It's that time again!
Bloomberg reported Wednesday afternoon that, according to sources, Dish CEO Charlie Ergen recently contacted his DirecTV counterpart Mike White to (wait for it) discuss a possible merger. Share prices of both companies rose on the rumor.
The impetus, this time, may have been Comcast (NASDAQ: CMCSA)'s proposed acquisition of Time Warner Cable (NYSE: TWC), first announced in February. DirecTV's White, sources said, was reluctant to engage in formal merger talks, mostly due to concerns that federal regulators would begin raising the same issues they did when the two satellite providers tried to merge before in 2002: namely that they directly compete with each other, and a merger would squash that competition.
Between the two, DirecTV is the largest, with almost 20 million subscribers. Dish has about 14 million, but also holds a large portfolio of valuable spectrum. The spectrum was said to be worth nearly $26 billion, and could lead the way to an independent network or a partnership with an existing carrier such as Verizon Communications (NYSE: VZ) or AT&T (NYSE: T).
Related: Dish Deal With Disney Could Be A Game Changer
"Given the rapidly changing industry dynamics, everyone should be talking to everyone, and if you're not you might be left behind," BTIG LLC Analyst, Walt Piecyk told Bloomberg.
"I highly doubt that DirecTV is the only company that Ergen has spoken with," Piecyk added. "This should serve as a reminder to AT&T and Verizon that a strategic asset has other options that could make Dish un-buyable in the future."
Meanwhile, as if to drive that point home, Softbank Corp. CEO Masayoshi Son told Reuters Thursday the company was in talks with Dish, regarding a fixed wireless broadband partnership.
"They have the satellite and we have the network that we can collaborate on," Son said. "We are looking at a technology alliance and we are doing some tests together."
Everyone agrees the key to an approved merger between Dish and DirecTV would be how regulators view the makeup of the market. As one Bloomberg source said, "If video competition is extended to online services, such as Netflix Inc. (NASDAQ: NFLX), a deal could pass."
At the time of this writing, Jim Probasco had no position in any mentioned securities.
Posted-In: AT&T BTIG LLC Charlie ErgenNews Rumors Events Tech Media Best of Benzinga
View Comments and Join the Discussion!