Chinese Buyers Enthusiastic About U.S. Real Estate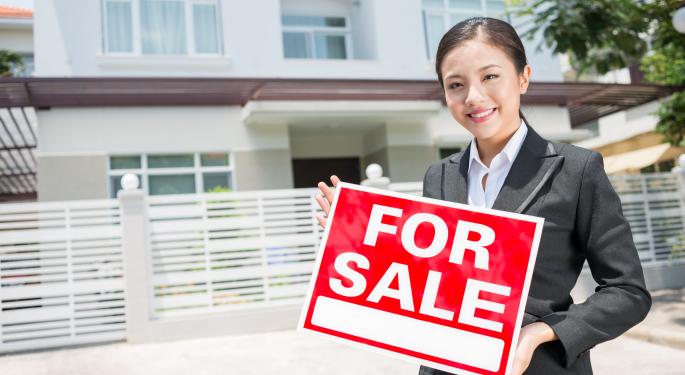 As China's economy continues to grow, more Chinese are investing in U.S. real estate.
The National Association of Realtors (NAR) reports that Chinese buyers (including those from mainland China, as well as Hong Kong and Taiwan) were second only to Canadians when it came to international clients purchasing U.S. homes last year. The 2013 NAR survey reports 12 percent of all U.S. real estate transactions made by foreign citizens last year involved Chinese citizens, up from just five percent in 2007.
This trend is an apparent shift for affluent Chinese, who in previous years had preferred to buy overseas real estate in places like Malaysia, Singapore, Canada and Australia.
According to another NAR report, American real estate is becoming more attractive to Chinese investors for a variety of reasons. The yuan's strength against the U.S. dollar, along with the depreciation in America's real estate market, has made even high-end properties a relative buy for many Chinese.
Related: Investor Beware: Despite The Myths, Franchises Can Fail
Chinese financial institutions have also been investing in REITS and putting money into real estate loans as they look to diversify their investments. NAR reports Chinese banks made over $1 billion in real estate loans in New York City alone in 2012.
And then there's the fact that in China, all land is owned by the government – but you can reportedly lease out real estate for 70 years at a time on a home and 40 to 50 years on comercial property.
U.S. real estate is especially attractive to Chinese buyers, says the NAR, "because our government protects individual property rights, and our political and economic environment is relatively stable."
According to the 2013 NAR survey, the five U.S. markets of greatest interest to Chinese buyers were Detroit, Las Vegas, Orlando, Los Angeles and Irvine, California. And those Chinese buyers reportedly went mostly for detached, single-family homes or multi-family housing.
The median price of real estate sales made by Chinese buyers was $425,000 – with around 69 percent of those transactions reported as all-cash purchases.
Of all the U.S. real estate purchases made by Chinese last year, over half were in California – mostly in urban and suburban areas of the state.
Suburban Los Angeles in particular has been seeing a boom of Chinese buyers. "People are getting money out of mainland China and sticking it here," Mel Wong, president of the West San Gabriel Valley Association of Realtors, recently told the L.A. Times.
Posted-In: China ChineseNews Emerging Markets Global Economics Markets Media Best of Benzinga
View Comments and Join the Discussion!