Could This Startup Save Nintendo?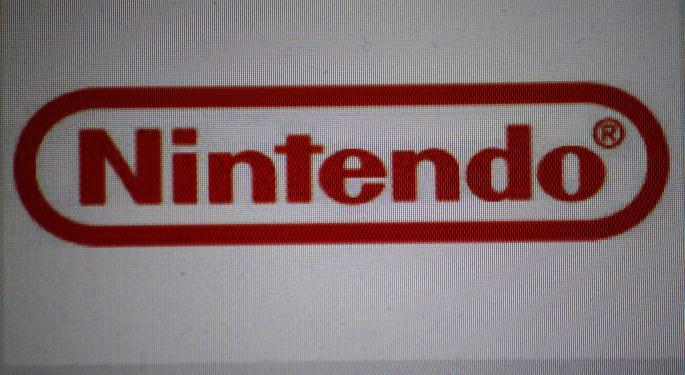 Nintendo (OTC: NTDOY) is arguably the most troubled developer within the video game industry.
The company announced in January that it had reduced its Wii U sales estimate from nine million consoles to just 2.8 million units by the end of March 2014.
This was not the first time that Nintendo missed a sales estimate.
The Mario maker also announced that its current handheld gaming device, Nintendo 3DS, failed to reach the company's sales targets outside of Japan.
Meanwhile, Sony recently announced that the five-month-old PlayStation 4 has sold more than six million units worldwide. That's more than Wii U has been able to sell in roughly 17 months.
Related: Wii U Sales Hurt By Retailer Confusion, Misinformation
Nintendo has struggled before, but it had massive sales of handheld games and systems (such as the Game Boy Advance) to stifle the blow of weak console sales. Without a comparable handheld to make up for Wii U's lackluster performance, Nintendo does not have many options.
There is, however, one thing that the company is very good at: utilizing new technology. They may not all be home runs -- Virtual Boy is proof of that. But when the tech is executed properly, Nintendo manages to set a new standard for the industry.
"I think that the Wii marketing was genius," Matt Kitchales, Product Manager of Meta (SpaceGlasses.com), told Benzinga. "It wasn't marketed as a gaming console; it was marketed as a family tool to do lots of stuff. It was marketed as a way to workout. It wasn't just marketed to classic Nintendo gamers, and that's what I loved about it. That's why it sold like hotcakes by the end of the day. They made a huge leap with that package, with the right message."
Meta is a Kickstarter-supported startup that is developing new augmented reality glasses that are unlike anything else. In time, the company's technology is expected to become the most common AR tech available.
For gaming, Kitchales said that he thinks that augmented reality is the "next step" after Wii and its motion-based controls.
"This is a very cool technology that will…[not] just from a game perspective, but from every perspective, will change the paradigm," he said.
And it could be just what Nintendo needs to rebound from Wii U.
More Than A Game System
Meta has a lot of potential for gaming, as shown by the demo videos. In fact, game developers are currently the product's biggest customer.
"Gamers and hackers are the needle-shifters," said Kitchales. "They create stuff. They try it before everyone else. They want to live in different worlds. They want to create a new world. They're playing a game to be someone else, to try something else, to live their dreams. And it's something that we can definitely give, that we can definitely offer."
But this is not simply a game system -- Meta is a full-fledged computer.
"We are building a computer -- a new kind of a computer," Kitchales explained. "We're not building a game system, a notification device, or an iPhone accessory. It's going to be as strong as a MacBook Pro, it's going to be as sharp as any TV on the market, and you're going to use it in your natural environment for everything that you do in your normal life."
Related: Should Google And Amazon Open Retail Stores?
One day the Meta glasses could allow users to open their blinds just by lifting their hands. It could allow them to switch the lights on and off in a similar fashion, or lock any electronic doors.
"You will do everything with that device," said Kitchales. "You will open a magazine and a hologram will pop up and you'll interact with it and decide if you want to purchase or interact with that Mickey Mouse running around on your table, popping from the magazine. All these cool [things]…are bringing the natural environment back to life."
Speaking of Mickey Mouse, Kitchales said that Meta has met with Disney a few times. He wouldn't go into greater detail, but given Disney's ventures (such as theme parks, which could utilize AR in any number of ways), it's not hard to imagine why the company is interested in Meta.
Disclosure: At the time of this writing, Louis Bedigian had no position in the equities mentioned in this report.
View Comments and Join the Discussion!
Posted-In: disney Game Boy Advance Matt KitchalesNews Success Stories Startups Tech Interview Best of Benzinga