Yahoo Officially Announces Partnership With Yelp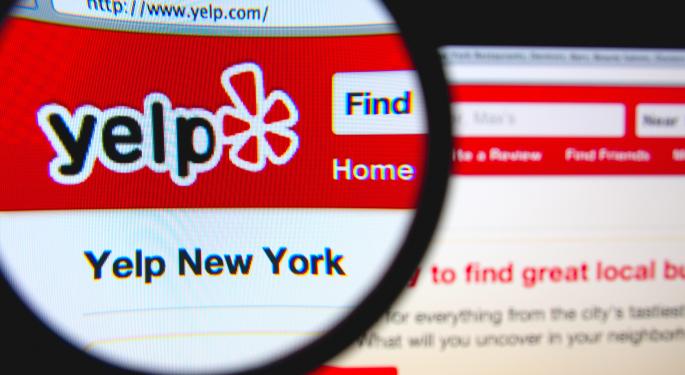 Maybe you're not a big fan of Yahoo's (NASDAQ: YHOO) search engine because Google is just a URL away. Yahoo is working hard to change that and Wednesday's announcement is another way that CEO Marissa Mayer hopes to bring you, and others, back to Yahoo's search engine.
Wednesday, Yahoo officially announced that it is partnering with Yelp (NYSE: YELP) to bring the company's merchant reviews to Yahoo search results. Yahoo also said that it will deploy a new image display engine that will bring a better viewing experience for images from partners like Yelp.
No financial terms were disclosed but investors didn't show any excitement since the stock was down about six cents Wednesday. In premarket trading Thursday, however, the stock is up nearly two percent.
The deal was officially announced Wednesday but the information was leaked in early February, which might explain Wednesday's price action around the official announcement.
Related: Yahoo! Acquires and Prepares to Shut Down Mobile App Ptch
Yahoo isn't in a great position when it comes to its search engine.
First, it ranks a distant third behind Google and Microsoft's Bing.
Second, when Yahoo gave its search technology to Microsoft in 2010, creating a 10-year partnership that was supposed to create a formidable opponent to Google, yet Bing has not taken off. Yahoo is on an upward trajectory, but the partnership hasn't produced the results that Microsoft had hoped.
Yelp already partners with Microsoft's Bing, but Google prefers to gather Yelp-style data on its own. Both Yahoo and Microsoft hope that the notoriety of Yelp will give it an edge over Google when it comes to local search.
In 2011, Google was showing Yelp snippets in its search results but Yelp filed a complaint saying that it was being cheated out of revenue and traffic.
This prompted U.S. antitrust regulators to investigate the claim causing Google to stop using Yelp's reviews in its local search engine results, according to the Associated Press.
Yahoo CEO Marissa Mayer has received praise for her handling of the company since taking over as CEO in 2012. Despite its partnership with Microsoft, Yahoo's metrics have improved over the past two years. The company's search revenue rose six percent to $1.7 billion in 2013.
Disclosure: At the time of this writing, Tim Parker had no position in the companies mentioned.
View Comments and Join the Discussion!
Posted-In: Associated Press Bing Google Microsoft SearchNews Events Tech Best of Benzinga