Bill Ackman Isn't Giving Up On Herbalife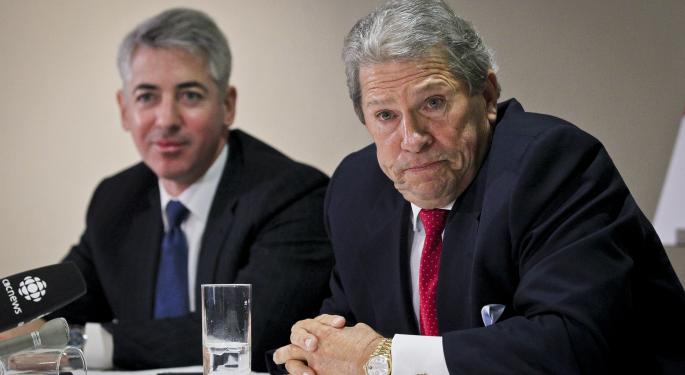 When so many others would have cut their losses and ran, Bill Ackman is not only continuing to hold his short position in Herbalife (NYSE: HLF), he continues to dig for new headlines to keep the story fresh in the minds of investors, regulators and the media.
Tuesday, Ackman held a conference call where nearly 300 listeners heard him say that Herbalife is violating Chinese anti-pyramid scheme laws. His hedge fund, Pershing Square Capital, hired research firm OTG to collect evidence through interviews with Herbalife distributors in China.
According to Ackman, distributors in China not only make money if they sell products, they can also profit when distributors under them log sales. In order to skirt Chinese law, Herbalife pays an hourly consulting fee to its distributors that allows them to talk to recruits, but according to Aaron Smith-Levin of OTG Research, "Hourly consulting pay is a totally fictional thing,"
According to experts, it's not likely that Ackman's latest accusation will gain much traction. Reuters reported that legal experts in China said that the laws that Herbalife allegedly broke are unclear and enforcement is lax. Some laws allow direct selling under certain conditions while others ban pyramid selling where people make the bulk of their money recruiting new members instead of selling product.
Ben Wootliff, Hong Kong-based general manager for global risk consultancy Control Risks, told Reuters, "The law in China says one thing, if it's actually enforced is a completely different thing."
Related: Pershing Issues Statement on Herbalife Response
Others believe that China is likely to make a small token move to acknowledge Ackman's claim but any large-scale action is unlikely.
After Ackman's presentation Tuesday, Herbalife released a statement saying that it "remains confident in its business in China."
And it should.
According to its latest figures, sales in China rose more than 120 percent in the most recently reported quarter—the fastest of any of its regions and contributing 10 percent to its overall sales in 2013. The company has about 200,000 sales representatives in the country.
Ackman is doing everything he can to salvage a short bet that hasn't worked in his favor. Many investors believe that he likely has hedges in place that are softening the blow but when other investing giants like Carl Icahn to up long positions, Ackman's bet began to unravel.
He's gone as far as to lobby lawmakers like former Secretary of State Madeleine Albright to, "make sure she's not tying herself to a pyramid scheme."
Disclosure: At the time of this writing, Tim Parker had no position in the company mentioned.
Posted-In: Bill Ackman China HerbalifeNews Legal Best of Benzinga
View Comments and Join the Discussion!