Top Trending Tickers On StockTwits For March 11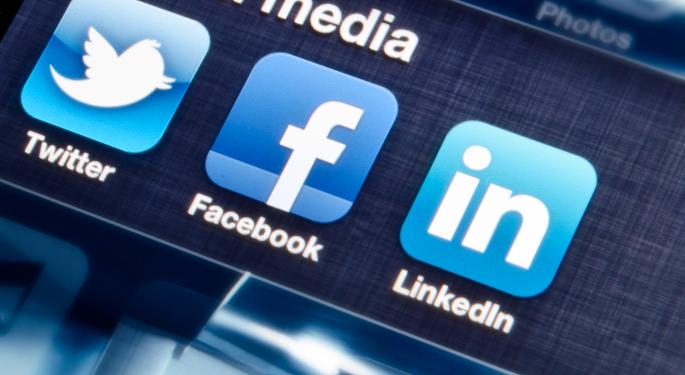 Here's a look at the top tickers trending on StockTwits.com.
La Jolla Pharmaceutical: Successful Phase 2 trial results
Last night, La Jolla Pharmaceutical (NASDAQ: LJPC) reported that its Phase 2 trial of its GCS-100 chronic kidney disease drug ""met its primary efficacy endpoint of a statistically significant improvement in kidney function." Secondary endpoints were also successful with 117 out of 121 enrolled patients completed treatment.
"We hope to use these results as a platform for further investigation not only in chronic kidney disease but also in other diseases where tissue fibrosis plays a central role," the company said in a statement.
On February 25, analysts at Wedbush initiated coverage of La Jolla Pharma with an Outperform rating and $27 price target. The analysts predicted a positive outcome for the Phase 2 trial and noted that the drug could see peak annual sales of $1 billion.
Shares were trading higher by 65.05 percent in the pre-market session.
Herbalife: Ackman ups his fight
Yesterday, Herbalife (NYSE: HLF) issued a press release blasting Bill Ackman's "relentless and fraudulent" crusade against the company and its business model.
The press release could be seen as a pre-emptive attack against Ackman who will host a conference call today at 2 PM ET to report his findings on Herbalife's operations in China. Ackman will explain how he believes that Herbalife's business model in China is no similar from elsewhere in the world in that it is a giant pyramid scheme.
Shares were trading lower by 0.35 percent in the pre-market session.
American Eagle: Investors not happy with quarterly results
This morning, American Eagle Outfitters (NYSE: AEO) reported its fourth quarter results. The company announced an EPS of $0.27, beating the consensus estimate of $0.26. Revenue of $1.04 billion missed the consensus estimate of $1.05 billion. The company's profit in the quarter plunged to $10.5 million from $94.8 million in the same quarter last year as comparable sales fell seven percent. American Eagle noted that "severe winter weather" contributed to weak demand in the quarter
American Eagle issued guidance and sees its first quarter profit to break even, well below the consensus estimate of $0.13.
Shares were trading lower by 5.70 percent in the pre-market session.
GT Advanced Technologies: Contract win
GT Advanced Technologies (NASDAQ: GTAT) signed a $336 million deal to supply Cosmos Chemicals Berhad with equipment and technology for a 25,0000 metric ton annual (MTA) polysilicon facility, a project sponsored by Saudi Arabia based Project Management & Development Company and will be located in Sarawak, Malaysia.
According to the company's press release the new polysilicon facility, once operational, will incorporate GT's high volume hydrochlorination solution which can produce enough TCS to support over 10,000 MTA of polysilicon production from a single hydrochlorination fluid bed reactor in conjunction with GT's latest TCS Siemens CVD reactors. This combination minimizes the capital equipment expenditure of the facility and lowers operating costs by reducing energy consumption of the polysilicon facility.
GT expects the project to commence in phases beginning with the commissioning of engineering work followed by an equipment order.
Shares were trading higher by 5.17 percent in the pre-market session.
Plug Power, Ballard Power: The party continues for bulls
As the alternative energy sector continues to gather momentum, investors continue to focus on two of the largest names in the space, Plug Power (NASDAQ: PLUG) and Ballard Power (NASDAQ: BLDP)
On no new market moving news, the StockTwit community continues to hold a general bullish view of the names.
"$PLUG Has been Making some $$$ for all of us But There's SOOOO MUCH MORE TO COME!!! $$," said one user. "$PLUG To the person who predicted in December that this would be over $10 w/i 6 months - I apologize for having thought you were nuts," said another.
The community also shares a similar bullish views on Ballard Power.
"$BLDP up up and away, naysayers says this ain't supposed to be happening, but it is, clean and green," said one user. "$BLDP So glad I bought some for my 5yo's investment acct. Love being able to teach him early about investing and saving. He's up 185%," said another.
Shares of Plug Power were trading higher by 10.57 percent in the pre-market session while Ballard Power was trading higher by 12.65 percent in the pre-market session.
View Comments and Join the Discussion!
Posted-In: Alternative Energy American Eagle Ballard Power Bill Ackman Cosmos Chemicals Berhad GCS-100 GT Advanced TechnologiesNews