Top Trending Tickers On StockTwits For March 10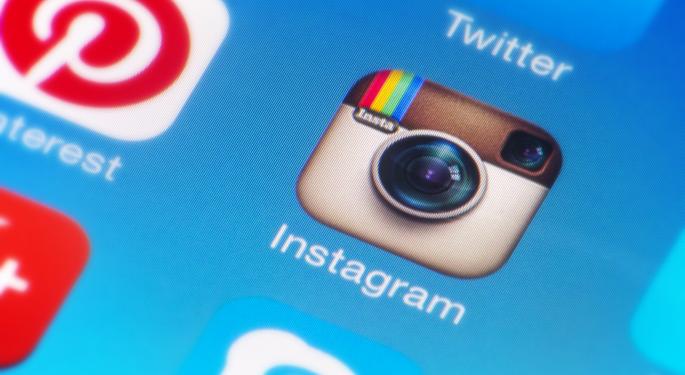 Here's a look at the top tickers trending on StockTwits.com
Plug Power: No pulling the plug on this bull run
Investors continue to buy in to the notion that fuel cell companies such as Plug Power (NASDAQ: PLUG) are poised to grow.
Plug Power, along with its peers received a positive nod on March 7 by analysts at Cowen who stated that the industry as a whole is transitioning towards profitability.
"CNBC ticker full of fuel cell stocks. Amazing story here," said one user. "It looks like another insane week heading our way lads. At this moment it seems the alt-energy sector is defying all chart logic," said another.
Shares were trading higher by 11.85 percent in the pre-market session.
Eagle Pharmaceuticals: Small cap pharma catching the Street's attention
Analysts at Cantor Fitzgerald initiated coverage of Eagle Pharmaceuticals (NASDAQ: EGRX) with a Buy rating and $21 price target.
The analysts noted that Eagle is a specialty pharmaceutical company that plans to leverage the the classic 'spec pharm' low-risk drug reformulation strategy in order to develop a series of injectable products that could fill un-met demands of the company's hospital customers.
The analysts expect the company to transition to profitability in 2016 as it builds up a pipeline of products. Additionally, the company could become an acquisition target from larger pharmaceutical companies looking to gain better exposure to the high-value generic segments such as injectables.
Shares were trading higher by 1.54 percent in the pre-market session.
Twitter: Price target hike from analysts
Analysts at MKM reiterated a Buy rating on Twitter (NYSE: TWTR) with a price target raised to $72 from a previous $50.
The analysts noted that Twitter is a momentum stock that continues to grow until revenue momentum stalls. As it stands now, that is not the case with revenue accelerating 116 percent in the fourth quarter along with 105 percent growth in the second and third quarter. Additionally, the company announced an implied 101 percent to 110 percent in revenue growth for the first quarter.
On the negative side, user growth and engagement has raised a series of question marks which by now analysts have fully digested, causing shares to trade in a range over the past few weeks.
The analysts are predicting Twitter will grow revenue to $15 billion by 2020 with 40 percent operating margin and 50 percent EBITDA margin.
Shares were trading higher by 1.25 percent in the pre-market session.
S&P 500: Busy start to the week
S&P 500 futures and its corresponding ETF, SPDR S&P 500 (NYSE: SPY) along with other major indexes were relatively flat following an unexpected decline in Chinese exports. The tension in Ukraine has dissipated from its peak but appear to be far from fully resolved. Additionally, the unknown fate of Malaysia Airlines flight MH370 also remains on investors' minds as the possibility of terrorism has yet to be officially rules out.
The Shanghai index fell 2.9 percent, the Hang Seng dropped 1.8 percent with the Nikkei following suit and declining one percent.
Shares of the ETF were trading lower by 0.27 percent in the pre-market session.
eBay: Rejecting candidates nominated by Carl Icahn
According to a CNBC report, eBay (NASDAQ: EBAY) will reject a slate of board nominees proposed by Carl Icahn.
As this is a breaking news story, little other information is available at the time of writing.
Shares were trading lower by 1.10 percent in the pre-market session.
Posted-In: stocktwitsNews Best of Benzinga
View Comments and Join the Discussion!