Three Weekend Apple Headlines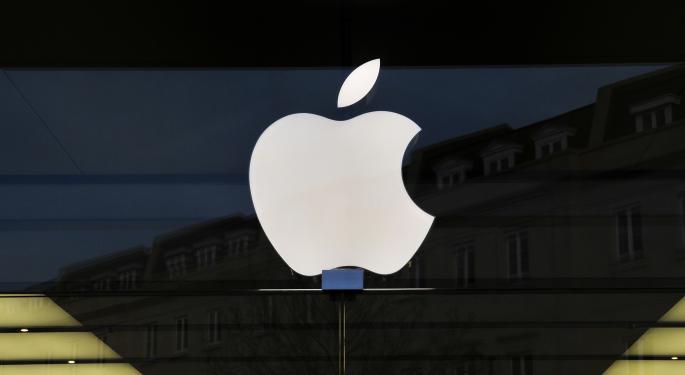 It's Monday and that means there's some Apple (NASDAQ: AAPL) news to catch up on from the weekend. Here are three headlines you might have missed.
Nearly 20 Percent of iPhone Owners Now Using a 5S
According to analytics firm Mixpanel and reported by AppleInsider, the iPhone 5S now accounts for nearly one of every five iPhones in use. According to the report, the 5S represents 19.3 percent of all active iPhones during the week of March 3. The iPhone 5 still holds a 32.6 percent share although Apple discontinued production when the 5S and 5C debuted. The 4S holds a 24 percent share, while the now three-year-old iPhone 4 is on a downward trajectory with a 16.4 percent share.
The 5C continues to be less than impressive. Although the phone is slowly gaining traction, its 6.3 percent share proves that the phone is likely still too pricey for the low-end phone market that Apple hoped to capture.
Related: Weekly Highlights: iPhone 6 Summer Release, Bitcoin Craziness And More
Apple's Smartphone Marketshare Reaches 42 Percent in the U.S.
According to a new comScore report, Apple's U.S. smartphone marketshare now sits at 41.6 percent—up one percent sequentially and representing a higher share than its next three competitors combined. In total, 159.8 million people owned smartphones representing 66.8 percent market penetration—a gain of seven percent over the past quarter. Samsung was the second most popular with a 26.7 percent share—a gain of 1.3 percent.
The Android platform remained the top OS with a 51.7 percent U.S. share—down 0.5 percent while iOS was second with a 41.6 percent share—up one percent. Windows held a small lead over Blackberry as the number three OS with a 3.2 percent share.
iTunes Music Festival Begins Tuesday
The iTunes Festival is happening at the South by Southwest Conference from March 11-15. Tickets are free for conference attendees, but anybody can watch the five-day event live or after the performance on the iOS app, the newly launched Apple TV app or live through the web.
2014 marks the first year that the conference is being held in the U.S., and is much shorter than the 30-day event traditionally held in Europe.
This year's headlining acts include Coldplay, Kendrick Lamar, Soundgarden, Pitbull and Keith Urban.
Disclosure: At the time of this writing, Tim Parker was long Apple
Posted-In: Apple comScore iOS iPhone iTunesNews Retail Sales Tech Best of Benzinga
View Comments and Join the Discussion!