William Clay Ford, Sr. Dies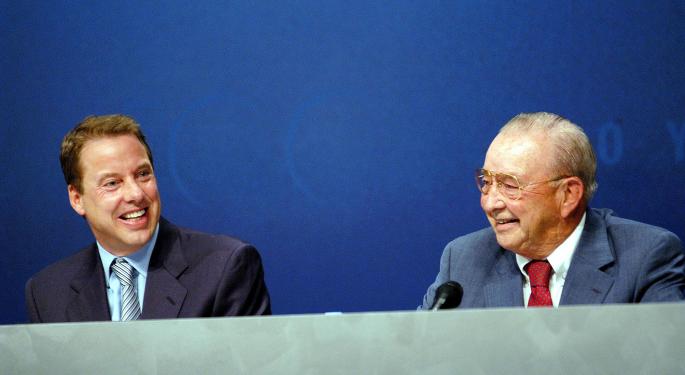 The last surviving grandchild of Henry Ford and owner of the Detroit Lions passed away on Sunday morning. He was 88 years old.
Fox 2 Detroit sports anchor Jennifer Hammond first reported his death. Tom Lewand, Lions President, confirmed with a statement shortly after.
"No owner loved his team more than Mr. Ford loved the Lions," said Lewand.
Ford Sr. purchased the Lions for $6 million on November 22, 1963, just hours before President John F. Kennedy was assassinated. Forbes values the team at $900 million as of August 2013.
While hailed around the NFL by executives, players and coaches for his kindness and loyalty, Ford Sr. rarely produced a Super Bowl-contending team while in charge. In later years, he was rarely seen from the public, giving only a brief statement or interview. During his ownership, the Lions won just one playoff game in 50 years.
"Mr. Ford had a profound impact on Ford Motor Company," Ford CEO Alan Mulally said in a statement. "While we mourn Mr. Ford's death, we also are grateful for his many contributions to the company and the auto industry."
The son of Edsel Ford, William Clay Ford, Sr. sat on Ford Motors (NYSE: F) board of director for 57 years, before stepping away in 2005. After serving in World War II and earning an economics degree at Yale in 1949, Ford joined the family business. He was head of the automaker's Continental division for a short time.
He developed the Continental Mark II in the 1950s, an updated version of his father's model. About 3,000 were made, but the Mark II as a whole was not profitable for the company. However, the car is still held in high regard by many and remaining models can reach up to $70,000 on the open market.
In 1947, Ford married another famous grandchild - Martha Firestone. He his survived by his four children, including William Clay Ford, Jr., current executive chairman of Ford Motor.
Despite owning less than two percent of the company's stock share, the Ford family had a 40 percent voting power through special class shares. As of 2013, Ford Sr. was worth $1.4 billion.
View Comments and Join the Discussion!
Posted-In: Alan Mulally Detroit Lions Forbes Fox 2 Detroit William Clay FordNews Management General Best of Benzinga