Top Trending Tickers On StockTwits For March 6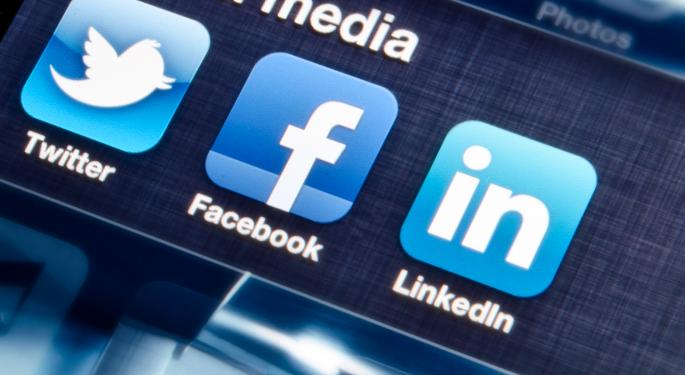 Here's a look at the top tickers trending on StockTwits.com.
Dangdang: Management shuffle
E-Commerce China Dangdang (NASDAQ: DANG) announced that Jun Zou, the company's Chief Financial Officer has tendered his resignation, citing personal reasons.
Dangdang is a leading business-to-consumer e-commerce company in China and sells books and media products as well as fashion merchandise and general merchandise products. Shares of Dangdang are up over 85 percent year to date.
Shares were trading lower by 5.38 percent in the pre-market session.
Neonode: Investors positive following revenue miss
This morning, Neonode (NASDAQ: NEON) reported its fourth quarter results. The company announced an EPS of -$0.08, in-line with the consensus estimate. Revenue of $1 million missed the consensus estimate of $2 million. Net loss for the quarter rose to $3.0 million from $2.1 million in the same quarter last year.
Neonode develops and licenses optical MultiSensing touch and user interface solutions based on its zForce touch technology. In the quarter, the company received Microsoft Windows 8 multi-touch Certification and completed development of a 2D proximity sensing case module for iOS and Android smartphones. Currently, the company has 31 patents issued and 87 pending, up from 20 and 80 in the same quarter last year.
Shares were trading higher by 7.09 percent in the pre-market session.
Pixelworks: Investors no longer in the dark over company's Apple relationship
Investors woke up to a discovery that Pixelworks (NASDAQ: PXLW) has earned more than ten percent of its revenue from Apple. The relationship between the two companies was disclosed in a 10-K filling.
The company noted that sales to Hitachi represented more than 10 percent of revenue in each of 2013, 2012 and 2011. Sales to Apple and NEC represented more than ten percent of revenue in 2013.
In an interesting filling for tech lovers and investors alike, the company described its business:
Display technology has entered the third wave of its evolution. We are seeing the transition from the "digital, flat and thin" era to one focused on increasing and improving resolution. Recent advancements in display manufacturing technology have allowed display manufacturers to pack an increasing number of pixels into tighter spaces. This transition was led by the mobile segment, and in particular by Apple's "Retina" display, which set the standard for smaller screens. The resolution on display devices in all segments is increasing. This trend of providing more pixels is likely to continue as display manufacturers and device manufacturers seek differentiation, and as content is created at increasingly higher resolutions.
Shares surged higher by 35.62 percent in the pre-market session.
Costco: Tough quarter with net profit declining
This morning, Costco (NASDAQ: COST) reported its second quarter results. The company announced an EPS of $1.05, missing the consensus estimate of $1.17. Revenue of $26.31 billion missed the consensus estimate of $26.65 billion. Net profit for the quarter fell to $463 million from $547 million ago.
Costco noted that weaker sales and lower gross margins in some non-food products during the holiday season cut in to its gross margins. Comparable sales rose four percent in the U.S with international unchanged. "The first four-week period of the quarter represented the majority of earnings underperformance," Costco said in its earnings report.
Costco also reported February sales data which rose four percent to $7.9 billion. Comparable sales rose three percent in the U.S. and declined one percent internationally.
Costco noted that it operates 649 warehouses and plans to open another 14 by the end of fiscal 2014.
Shares were trading lower by 3.03 percent in the pre-market session.
Pandora: Positive February listener metrics
Pandora (NYSE: P) released its February listener metrics and a surprise update from the company regarding its monthly disclosures.
Listener hours for the month were 1.51 billion, an increase of nine percent in the same month last year. During that time, Pandora grew its market share of total U.S. radio listening to 8.91 percent from 8.25 percent. Active listeners rose from 67.6 million to 75.3 million.
Pandora announced that it will discontinue reporting its monthly metrics with a final report in June 2014 which will cover the metrics for May 2014. The reports were originally intended to help advertisers make informed buying decisions but the company believes that advertisers have sufficient tools at their disposal to conduct their own analysis.
Shares were trading lower by 3.63 percent in the pre-market session.
Posted-In: Apple China E-Commerce Costco dangdang Neonode Pandora Pandora Listener MetricsNews Best of Benzinga
View Comments and Join the Discussion!