After Falling Behind Competitors, Is Yahoo Finally Gearing Itself Towards Being 'Mobile-First'?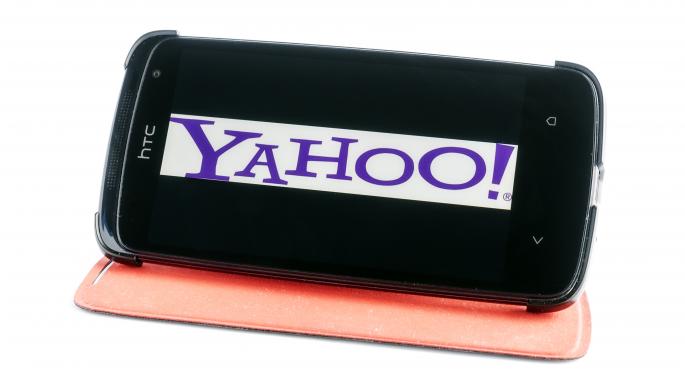 Following the recent launch of the company's Gemini ad platform, which creates a common marketplace for buying mobile search and native ads, Yahoo (NASDAQ: YHOO) has started testing mobile app install ads - just like the ones Facebook (NASDAQ: FB) already has.
It was a "catch up" move, something Yahoo has found itself doing more of lately. Several years ago, according to eMarketer, Yahoo was a mobile leader. That changed in 2013 when Facebook passed up Yahoo for the number two slot in digital ad sales. Since then Yahoo has been chasing both Facebook and Google (NASDAQ: GOOG), especially in the mobile sector.
Enter Yahoo's version of mobile app install ads that, instead of sending the consumer to the appropriate app store when he or she clicks on a mobile app ad, redirects to the download page for that app.
Related: Yahoo! Acquires and Prepares to Shut Down Mobile App Ptch
AdAge reported Monday that a Yahoo representative announced, "We're testing in-stream ad opportunities with an initial group of advertisers who have mobile apps and want to connect directly with audiences across Yahoo mobile apps and sites. The purpose of these native ads is to help brands drive downloads of their mobile apps. These tests will begin to appear across all of our properties where in-stream ads run on [Apple's] iOS and [Google's] Android devices."
Trying to Make Mobile Material
The mobile advertising market is not one to be ignored. Gartner said spending on mobile ads, which totaled 13.1 billion in 2013, would grow to $41.9 billion 2017.
Ben Bajarin of Creative Strategies pointed out that Yahoo has its work cut out for it as it seeks to move from desktop advertising to mobile.
"They're certainly behind in mobile," Bajarin said. "They are not at the forefront. The challenges they face is a customer-based challenge. I think they get it that they can't be a desktop-based company but a mobile company in order for them to survive."
Meanwhile, as companies like Facebook have discovered the revenue potential of mobile – more than half of the company's Q4 ad income came from mobile – Yahoo has said its mobile revenue "is not material" according to Yahoo CEO Marissa Mayer
This despite the fact that half of Yahoo's monthly traffic comes via smartphones and tablets, according to AdAge.
AdAge reported that online gamers, Kabam, GREE and Machine Zone were the first major advertisers to use Yahoo's app install ads with others expected to follow.
At the time of this writing, Jim Probasco had no position in any mentioned securities.
View Comments and Join the Discussion!
Posted-In: Android Apple Ben Bajarin Creative StrategiesNews Events Tech Media Best of Benzinga