Are Facebook Ads Really More Effective Than TV Ads?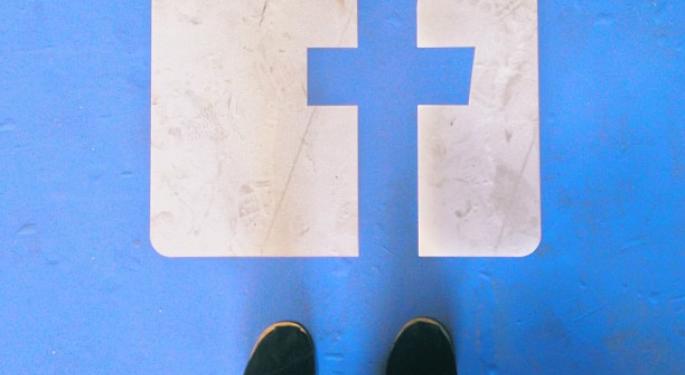 Facebook (NASDAQ: FB) thinks so. Facebook believes its ability to target specific audiences and the fact that Facebook viewers engage online at a higher rate than when watching TV mean advertisers should consider spending more money on Facebook ads and less on TV.
The social network on Wednesday, February 26, highlighted two recent ad campaigns to prove its point. One involved AARP, previously known as the American Association of Retired Persons.
The AARP ads were aimed at Facebook members over the age of 45 and designed to build awareness of the fact that AARP is not just for retired people.
The American Legacy Foundation launched a second campaign designed to reach teens in an effort to curb teenage smoking.
Both ad campaigns ran on Facebook's News Feed section where most Facebook members spend the majority of their time.
Related: Facebook's Future Lies in Mobile Advertising
According to Tammy Gordon, AARP vice president of social strategy, her organization was not just interested in how effective Facebook ads would be alone. Gordon said, "One of the things we wanted to test is if there a better result when you air a TV ad spot and support it on social media."
Based on results of a Nielsen Online survey, 14 percent of 45-to-64-year-old Americans said they saw the AARP campaign.
With regard to the American Legacy campaign, nearly 50 percent of 13- to 19-year-olds in the U.S. saw at least one anti-smoking ad, according to Nielsen.
With more than a billion Facebook users globally, a number that rivals the number of people who watch TV, the demographic stakes for both advertisers and for Facebook are high.
So are the financial stakes. Advertisers spent more than $66 billion on television advertising in 2013, according to eMarketer. Facebook, with about $7 billion in global ad revenue in the same year, would love to get a bigger slice of that pie.
Debra Aho Williamson, principal analyst at eMarketer, explained Facebook's view on the difference between seeing an ad on Facebook and viewing one on TV saying, "It's not just sitting on the couch and watching something go by."
The implications of the effectiveness of digital advertising do not affect Facebook alone. If advertisers buy in to the notion that Internet ads are effective and worth their investment, other brands will reap the benefits as well.
Small wonder then that The Wall Street Journal reported that ZenithOptimedia expected online ad spending to expand as much as 15 percent in 2014. While much of that expansion will come at the expense of shrinking dollars spent on print media, more and more of it will also come from advertising monies previously dedicated to television.
At the time of this writing, Jim Probasco had no position in any mentioned securities.
Posted-In: AARP American Association of Retired Persons American Legacy Foundation Debra Aho Williamson eMarketerNews Events Media Best of Benzinga
View Comments and Join the Discussion!