BlackBerry's John Chen Continues To Earn The Trust Of Investors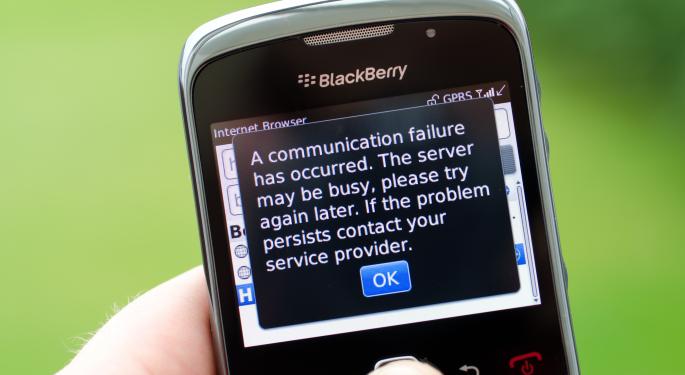 As BlackBerry's (NASDAQ: BBRY) turnaround continues to gather momentum John Chen --  the company's chief executive officer --- took to the podium at the Mobile World Congress in Barcelona to deliver a speech.
Chen said priority number one is to focus on building his company's client base in both emerging and developed markets.
BlackBerry plans to introduce higher-end smartphones for the developed markets, such as the newly unveiled Q20 device. The new phone is returning to BlackBerry's roots of having a QWERTY keypad and trackpad. These features drove the popularity of BlackBerry devices.
BlackBerry has no plans to enter the sub-$75 phone market, but its agreement with Foxconn to manufacture lower priced phones for emerging markets remains on track. The company will begin selling a sub-$200 smartphone code named "Jakarta" to the Indonesian market in April, with a global roll-out to occur later on.
Foxconn chairman Terry Gou said his firm is "fully committed" to BlackBerry support and that the partnership represents a "major industry force."
Related: BlackBerry Partners With Ford, Could Signal A Turnaround
Additionally, Chen noted, BlackBerry will start an EBBM suite for enterprise customers. EBBM represents a new messaging platform for enterprise users to communicate over the company's instant messaging service, BBM, in a more stringent security setting, appropriate for sensitive internal corporate data.
Traders are paying close attention to specific comments from Chen, related to the possible sale or spinoff of the popular BlackBerry Messenger service.
In an interview with Bloomberg, Chen said that a decision to sell or spin-off its messaging service is certainly an option. However, he added, now is not the time to make such a decision. BlackBerry's time will come, he said, but it is "a bit early to think about getting our $19 billion," a reference to the price tag Facebook paid to acquire rival instant messaging service WhatsApp.
Chen is committed to building shareholder value, and hinted that investors need to remain patient. While speaking at the Mobile World Congress, he said the success and vision of his strategy will not be visible for a year.
For now, traders and investors are declaring "in Chen we trust," as his comments continue to boost shares of BlackBerry higher.
Posted-In: Blackberry BlackBerry EBBM BlackBerry JakartaNews Global Tech Media General Best of Benzinga
View Comments and Join the Discussion!