General Electric To Spend $10 Billion On Green Technology Research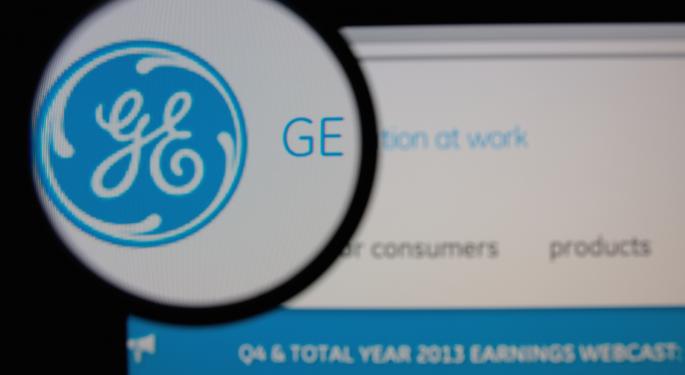 General Electric (NYSE: GE) plans to spend $10 billion in research and development of cleaner technology by 2020 as part of its "ecomagination" initiative, according to Reuters.
GE's investment will focus on three areas: natural gas, renewable energy and power plants. According to a press release, the company wants to develop a way to replace water in hydraulic fracturing (the fracturing of rock by using pressurized liquid to extract oil or gas), increase wind turbine output and advance the efficiency of its power plants.
For natural gas research, GE will partner with Statoil, a multinational oil and gas company based in Norway. Their goal is to find a way to feasibly use carbon dioxide for hydraulic fracturing, or fracking. GE says the high costs of current systems that use CO2 for fracking make them impractical for large-scale use, so the goal is to develop an economically feasible system.
The press release did not give further details on how the company plans to develop technologies in the other two areas. GE did not respond to requests for comment.
Related: Apple Works To Fix Security Flaw In Software
About Ecomagination
Launched in 2005, the program was initially slated to spend $15 billion and run through 2015. The announcement on Monday increases the total investment to $25 billion and extends the program another five years. GE has invested $12 billion in it so far.
The company says its operations have seen a 34 percent reduction in greenhouse gas emissions since 2004 and a 47 percent decrease in freshwater use since 2006. It hopes to reduce both greenhouse gas emissions and freshwater use by 20 percent by 2020, using 2011 as a baseline.
"Ecomagination is one of our most successful cross-company business initiatives. Bold investments in ecomagination research and development have resulted in strong returns for shareholders and improved cost and emissions savings for our customers," CEO Jeff Immelt said in the release.
Posted-In: ecomagination Jeff Immelt ReutersNews Tech Press Releases Best of Benzinga
View Comments and Join the Discussion!