Top Trending Tickers On StockTwits For February 24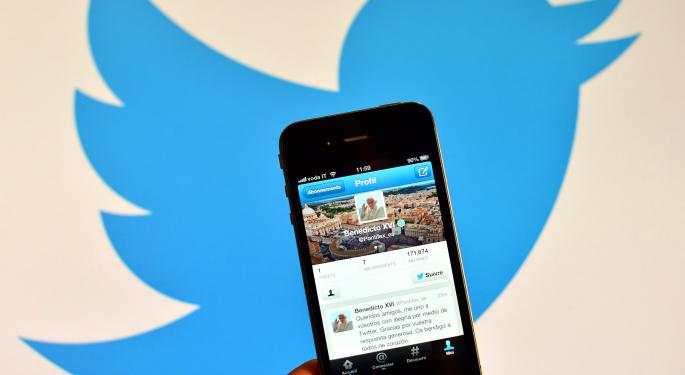 Here's a look at the top tickers trending on StockTwits.com.
GT Advanced: Mixed earnings
This morning, GT Advanced Technologies (NASDAQ: GTAT) reported its fourth quarter results. The company announced an EPS of -$0.26, beating the consensus estimate of -$0.36. Revenue of $32.6 million fell short of the consensus estimate of $37.38 million.
GT Advanced issued downside guidance and sees its first quarter EPS to be -$0.25 to -$0.20, lower than the consensus estimate of -$0.07. Revenue is guided to be $20 million to $30 million, above the consensus estimate of $122.58 million.
Investors paid close to attention to management's comments over its relationship with Apple and other favorable business updates.
"Our arrangement to supply sapphire materials to Apple is progressing well and we started to build out the facility in Arizona and staff the operation during the quarter," said Tom Gutierrez, president and chief executive officer. "We are pleased to have Apple as a sapphire customer and to be in a position to leverage our proprietary know-how to enable the supply of this versatile material. While our primary focus during the balance of the year is to continue to execute on our commitments in Arizona, our aim is to position GT not only as an exceptional sapphire supplier to Apple but also as an unparalleled world-class supplier of sapphire material and equipment to a variety of customers.
"We are seeing significant interest in our new products and now expect equipment orders from these initiatives to be received during the latter part of 2014, with meaningful revenue recognition beginning in early 2015."
Shares were trading higher by 10.50 percent in the pre-market session.
Netflix: Reaches an agreement with Comcast
Netflix (NASDAQ: NFLX) has cut a deal with Comcast to ensure that Netflix subscribers receive a better stream quality.
Calling it a "mutually beneficial" agreement, Netflix said that a deal will provide Comcast customers "a high-quality Netflix video experience for years to come." Financial terms of the deal were not disclosed.
The timing of the deal is curious as the net neutrality debate continues to gain traction.
"The companies have established a more direct connection between Netflix and Comcast, similar to other networks, that's already delivering an even better user experience to consumers, while also allowing for future growth in Netflix traffic," the statement from Netflix and Comcast said. "Netflix receives no preferential network treatment under the multi-year agreement."
Shares of Netflix were trading higher by 1.22 percent in the pre-market session.
Kandi Technologies: Expanding to major Chinese cities
Bloomberg reported that Kandi Technologies (NASDAQ: KNDI) has plans to expand its electric car rental services to cities including Beijing and Shanghai.
Kandi Technologies provides electric vehicles for short-term rent using automated multilevel garages currently in the city Hangzhou.
"I have been meeting local officials from other cities who have been visiting our company almost daily in the past few months," Kandi Chairman Hu Xiaoming said in a Feb. 21 interview at the company's office in Hangzhou, Zhejiang province. "They are very interested in our model and keen on promoting use of electric vehicles in their cities."
The Chinese government has recently increased its efforts to combat air pollution in major cities by encouraging the adoption of electric vehicles.
Shares were trading higher by 6.60 percent in the pre-market session.
BlackBerry: Deal with Ford a surprise to some
Over the weekend, Bloomberg reported that Ford Motor will base its next-generation Sync system on BlackBerry's (NASDAQ: BBRY) QNX operating system. As a result, according to people briefed on the matter, Ford will part ways with its previous partner, Microsoft.
According to Bloomberg, using QNX will be less expensive than Microsoft's technology and will "improve the flexibility and speed of the next Sync system."
"This would be a huge infusion of trust and confidence to have BlackBerry and QNX expanding into a Ford," Thilo Koslowski, auto analyst for researcher Gartner Inc. in Santa Clara, California, told Bloomberg. "This is really the crown jewel in BlackBerry's crown and could make the rest of the company shine as well."
Shares of Blackberry were trading higher by 3.83 percent in the pre-market session.
RF Micro Devices: Merging with TriQuint
RF Micro Devices (NASDAQ: RFMD) and TriQuint Semiconductor (NASDAQ: TQNT) will merge in an all-stock deal.
TriQuint shareholders will receive 1.675 shares of the newly formed company while RF Micro Device shareholders will receive one share for each TriQuint or RF Micro share held.
According to joint press release, "the merger will create new growth opportunities in three large global markets - mobile devices, network infrastructure and aerospace/defense - with scale advantages, innovative new products and a greatly improved operating model. RFMD and TriQuint together will offer the industry's broadest portfolio of critical enabling technologies to develop and commercialize tightly integrated solutions at record speeds. The combination will foster a new wave of exciting mobile devices that are broadly accessible and offer dramatically higher data throughput, to the benefit of carriers and consumers alike. The combination also creates a leader in infrastructure and defense (with approximately $500 million in annual revenue), with a broad portfolio of products and foundry services supporting applications including radar, next generation base stations, optical communications, and the Internet of Things."
Shares of RF Micro Devices were trading higher by 19.10 percent in the pre-market session while TriQuint shares surged 24.5 percent in the pre-market session.
Posted-In: Apple Sapphire Comcast GT Advanced net neutrality Netflix stocktwitsNews Best of Benzinga
View Comments and Join the Discussion!