Here's What You Need To Know About Apple On Monday, February 24, 2014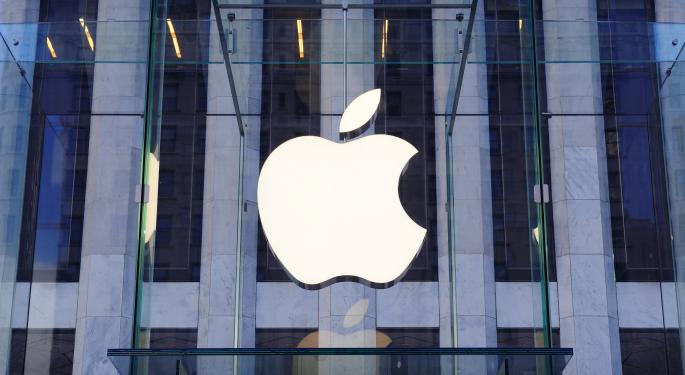 It's Monday and as always, investors are watching Apple (NASDAQ: AAPL) closely. Carl Icahn, however, is not. After Apple bought back a huge amount of stock during the company's recent earnings dip, the activist investor backed off. But traders continue to watch the name closely.
The stock sat at $525.60 going into Monday's open. After regaining nearly all of its gains and reaching a high of $551.19, the stock has retreated to current levels—well under its 50-day moving average of $528.41. It's too soon to call this a technical downtrend but technical support is at roughly $520 and $510. If the stock breaks below $510 this week, more downside could be indicated.
Here are a few Apple headlines you may have missed over the weekend.
Mediation Between Apple and Samsung Fails
According to a court filing, talks between Apple and Samsung over a patent dispute have failed. A district court ordered that the two parties submit to mediation to try to resolve their differences instead of yet another patent dispute being settled in the court system.
According to the filing, the two parties attended a full-day negotiation session, which included Apple CEO Tim Cook, but in the end, no agreement was reached.
The case will now go to court.
iOS Security Hole Present in OSX Mavericks
A security issue found in iOS 7 that could allow hackers to intercept some communications was patched with iOS 7.0.6 on Friday, but Apple now confirms that the same hole is present in OSX Mavericks. According to Reuters, Apple is working on a fix. "We are aware of this issue and already have a software fix that will be released very soon."
Related: WhatsApp Wasn't a 'Desperate Acquisition' For Facebook
Apple Store Trade-In Program Coming to Canada
The Apple Stores in Canada will soon be accepting used iPhones according to a source obtained by 9to5mac. Canada has 29 stores representing Apple's largest retail market without the trade-in program.
The United Kingdom Apple stores rolled out the program in October of last year and India has a form of the program.
Trade-In programs are a lucrative market—one that Apple was late to tap. With billions of dollars worth of used phones sitting in households around the world, companies are purchasing the used phones at low prices and selling them in markets where lower cost phones are popular.
Disclosure: At the time of this writing, Tim Parker was long Apple.
Posted-In: Apple iOS OS X Mavericks SamsungNews Legal Tech Best of Benzinga
View Comments and Join the Discussion!