Facebook Announces $16B Merger With WhatsApp; Stock Falls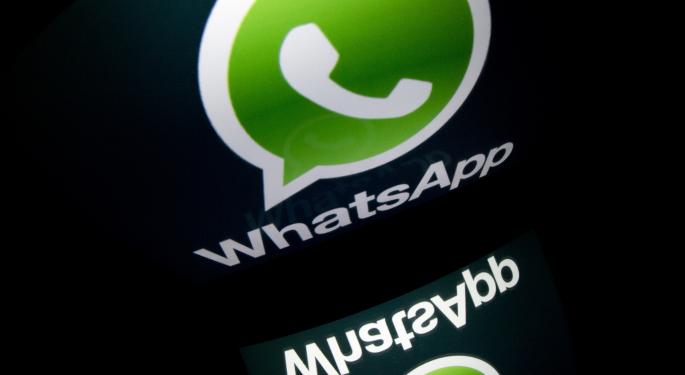 Read the updated version of this story here.
In an SEC form 8-K filed Wednesday afternoon, Facebook (NASDAQ: FB) shocked Wall Street by announcing a $16 billion deal to acquire WhatsApp.
The deal will lead to WhatsApp becoming a wholly owned subsidiary of Facebook, with shares being exchanged for $12 billion in Facebook stock and $4 billion in cash. Later on in the filing was a note that over 45 million shares in restricted stock units were to be granted to WhatsApp employees, which is valued at approximately $3 billion.
The monumental deal is allowed to be terminated by either party if it does not close before August 19, 2014, in which case WhatsApp would be penalized and required to pay Facebook $1 billion in cash.
Following the news, Facebook shares dipped 4.50 percent to $65.
View Comments and Join the Discussion!