Minimum Wage Increase Could Mean Higher Family Income, Less Jobs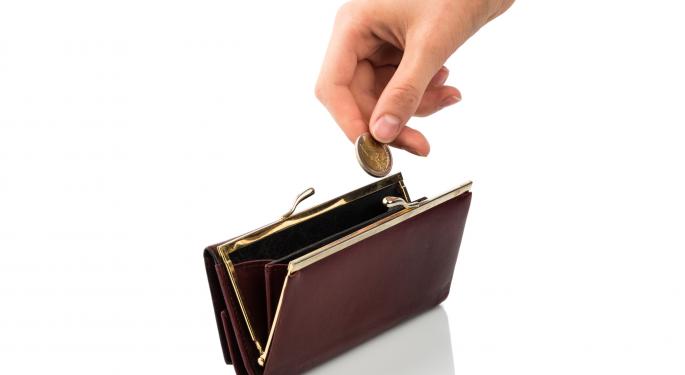 The Congressional Budget Office released a report this week on the effects of a federal minimum wage increase, saying it would increase family income, but result in fewer jobs.
The CBO took two alternatives into consideration for increasing the minimum wage. One option is to increase the minimum wage to $10.10 per hour in three steps, enacting one annually until reaching $10.10 in 2016.
The minimum wage would then be adjusted annually for inflation. The other option examined would bring the minimum wage up to $9 per hour in two steps -- in 2015 and 2016. With this plan, the minimum wage would not be adjusted for inflation.
The effects of the $10.10 option would be much greater, the report said. Not only would workers see their wages rise, but the changes in their wages would be greater and employment would have a more prominent reaction to the larger increase.
Related: Robocoin Brings Bitcoin ATMs To The United States
With the $10.10 option, families below the poverty threshold would see their income increase by about three percent, and 900,000 people would move above the threshold. The $9 alternative would increase income about one percent and move 300,000 above the threshold.
The report, however, estimates that roughly 500,000 workers would lose their jobs by the second half of 2016 with the $10.10 option, but only 100,000 workers would be unemployed with the $9 plan.
Increasing the minimum wage would increase the cost for employers to produce goods and services, and they would in-turn have to pass off those increase costs to the consumers with higher prices, the report said. Higher prices lead the customers to purchase less, and the employer would need less employees for the decreased demand. In addition, employers often deal with minimum wage increases by reducing their use of low-wage workers and divert their duties to other outlets, such as machines or higher-wage workers.
Increasing minimum wage would also affect the federal budget, the report said, because wages for hourly federal employees and prices of some goods and services purchased by the government would increase.
Posted-In: Congressional Budget OfficeNews Financing Politics Economics Personal Finance General Best of Benzinga
View Comments and Join the Discussion!