Comcast-Time Warner Merger Should Be 'Dead On Arrival,' Says Former FCC Commissioner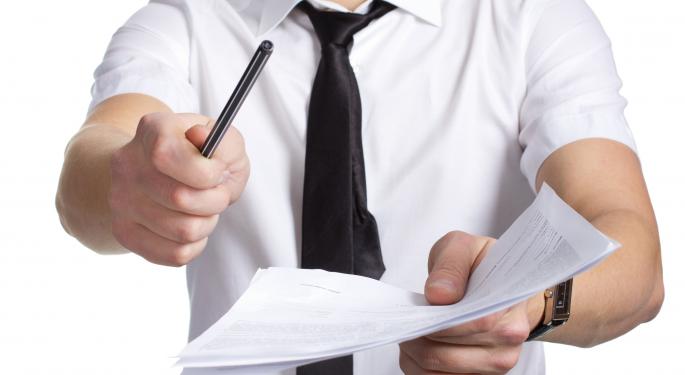 Former FCC Commissioner Michael Copps does not support the proposed merger between Comcast (NASDAQ: CMCSA) and Time Warner Cable (NYSE: TWC).
In a statement to the press, Copps -- who now serves as the special adviser to Common Cause's Media and Democracy Reform Initiative -- said the proposed deal "runs roughshod over competition and consumer choice and is an affront to the public interest."
And that's not all he has to say about the planned merger.
"I think this deal is so over-the-top that it ought to be dead on arrival at the FCC and with the Department of Justice," Copps told Benzinga.
Copps was the only FCC Commissioner who fought against the merger between Comcast and NBCUniversal. He referred to that merger as being "so broad and so deep" that it was "almost beyond our ability to fathom."
Related: Comcast Set To Acquire Time Warner Cable And Also Reportedly Compete with Netflix
"It was broadband and broadcast, content and distribution, traditional media, new media," he said. "It was too much, too big, too powerful, too lacking in benefits for American consumers and citizens."
Copps believes approval of that merger  ultimately paved the way for a Comcast-Time Warner proposal.
"Now we're going the next step and Comcast wants to combine that huge company with the second-largest cable company in the country," he said. "To allow a company to wield that much power and have that kind of reach, especially in a market where consumer costs keep rising…cable bills keep going up, internet is anything but cheap, and there's such low competition."
Copps retired from the FCC in 2012, but he didn't want to stop fighting for the things he was passionate about, such as media and the future of news. He went to Common Cause, a non-profit, non-partisan advocacy organization, to continue his efforts.
A Done Deal?
Investors might assume that the Comcast-Time Warner merger is a done deal, but Copps thinks it could still be stopped.
"There's all sorts of grounds for disapproval," he said. "Antitrust, consumer choice, competition, program access -- or what happens to the ad market for small businesses when [Comcast] has power like this? If we can't even contemplate ways to stop this, we're in an awful position, because this media consolidation desire just continues."
And when these multi-billion-dollar mergers do go through, Copps said, consumers are the ones who pay for them.
"When you finance these big mergers and transactions, the companies always tell me they're gonna have all these great economies and efficiencies and economies of scale and all of that stuff, and then the first thing they do…is fire newsroom staffs, downsize newsrooms, close bureaus," Copps added.
Disclosure: At the time of this writing, Louis Bedigian had no position in the equities mentioned in this report.
View Comments and Join the Discussion!
Posted-In: Comcast Common Cause Michael Copps nbcuniversalM&A News Tech Interview Best of Benzinga