Verizon Users Report Netflix Quality Deteriorating: Coincidence Or Not?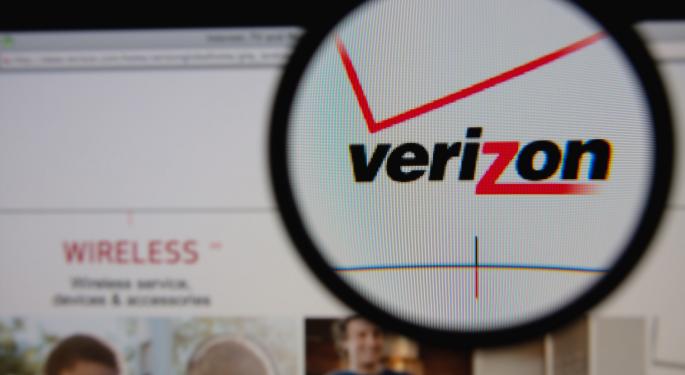 Verizon (NYSE: VZ) insists that it "treats all traffic equally," but new data may suggest that may not be the case when it comes to streaming videos on Netflix (NASDAQ: NFLX).
On Monday, Netflix released its monthly ISP speed index. The results clearly show what The Register described as "another significant decline in service quality for Netflix users on both Verizon's FIOS and DSL services."
And on February 5, Dave's Blog published a piece entitled, "Verizon Using Recent Net Neutrality Victory To Wage War Against Netflix."
The blog's owner, David, is a director of engineering for security firm iScan. David contacted Verizon customer support, complaining of slow connection speeds, and was told that Verizon selectively throttles traffic to cloud IPs, including Netflix.
When the Register contacted Verizon for a statement, here's what they received as response:
"We treat all traffic equally, and that has not changed," the statemet said. "Many factors can affect the speed a customer's experience for a specific site, including, that site's servers, the way the traffic is routed over the Internet, and other considerations. We are looking into this specific matter, but the company representative was mistaken. We're going to redouble our representative education efforts on this topic."
Related: Have Investor Sentiments Shifted in 2014?
Verizon has some explaining to do -- as David is far from the only Verizon subscriber experiencing a less than optimal Netflix experience.
On the popular Internt community known as Reddit, many users shared similar experiences.
"I don't know about others, but Netflix quality nosedived for myself and my parents the day following the [net neutrality ruling]," said user outphase84.
"Actually, I've noticed this too," said user lordderplythethird. "We have Verizon at my house, and following the ruling, I can no longer stream netflix over wifi... Within 5 minutes, the audio is a good 10-15 seconds behind the video, if it even buffers that far ahead. No new devices on the network, no changes to the network, but video streaming quality dropped drastically, seemingly overnight."
At this point there is no definitive evidence to support the claim that Verizon is not treating all traffic equally. David's blog issued an update from his original post -- and wrote that "the team over at Speedchecker Ltd has created a speedtest oriented around this issue. They are going to be collecting data and presenting findings if they get enough data."
Verizon could face a possible backlash from irritated customers whose Netflix experience ranks dead last in Netflix's ISP speed index monthly report. Verizon users endured an average speed of 0.97Mbps in January, compared with 3.78Mbps for Google Fiber and an overall average speed from the top 15 U.S. providers of 1.78Mbps.
Posted-In: Dave's Blog iScan David RaphaelNews Events Tech Media Reviews General Best of Benzinga
View Comments and Join the Discussion!