Was That A Good Idea? Americans Own Up To Putting Some Crazy Purchases On Credit Cards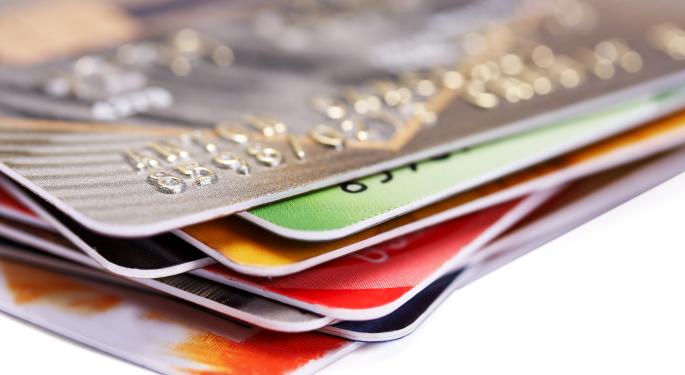 Americans love their credit cards – although we're reportedly only third on the list of the world's top credit card users, after South Korea and Canada. But people living in the U.S. may be some of the more creative credit card users, according to a new survey commissioned by CardRatings.com.
Of the 2,000 adults surveyed, 57 percent admitted to having made credit card purchases that, in retrospect, they now considered a little crazy. Here are some of the more questionable items people have reportedly bought with plastic:
Marijuana – While only one survey respondent admitted to paying for pot with a credit card, it is expected to become a more common practice, now that the sale of recreational marijuana for adults is legal in two states.
Adult Entertainment – 67 percent of those polled said they'd used a credit card for this pasttime. Not surprisingly, but men were four times more likely than women to use a credit card for adult entertainment.
Scalped Sporting Event or Concert Tickets – more than six percent of those polled said they used plastic to purchase tickets from "third-party ticket resellers." More and more of these scalped tickets aren't being bought outside the concert hall or stadium, however, but online by internet-based resellers, who the New York Times reports have created an industry worth around $4.5 billion.
Related: Who Are The Economic Winners At The Sochi Winter Games?
Cars – About five percent of those polled said they put the purchase of a vehicle on a credit card. While they may have felt they had no other financial options, potential car-buyers should still consider the fact that, according to Bankrate.com, the average four-year, used car loan is still under three percent – or well below a typical credit card interest rate.
College Tuition – 4.7 percent of respondents said they used credit cards to pay for higher education. Again, student loan interest rates are a very viable alternative, and well below most credit card rates.
Tattoos – 3.3 percent of those survey said they put down plastic to get inked. However, as CardRatings.com notes, "a tattoo is forever. Unfortunately, for too many Americans, so is credit card debt."
Weddings – It's probably not advisable to start off a marriage with a big credit card burden, but 2.6 percent of those polled said they did use credit cards to finance a wedding.
Bail – Two percent of respondents said credit cards also became their "get out of jail" cards.
Funerals – Two percent of those surveyed said they ended up paying for a funeral via a credit card.
CardRatings.com says the survey's results "would be mildly amusing if it were not for the tremendous cost." And it notes that, according to the Federal Reserve, credit card balances have gone up for the past three years, to a total near $857 billion – and that, unlike mortgage rates, credit card rates have yet to go down.
Posted-In: News Psychology Retail Sales Economics Federal Reserve Media Personal Finance General Best of Benzinga
View Comments and Join the Discussion!