Target Set To Lead The Way On Chip And Pin Credit Card Technology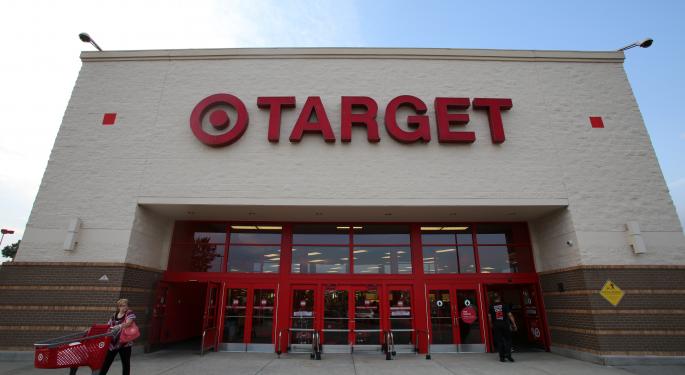 Almost everyone agrees U.S. credit and debit card security technology is outdated and needs to be changed. The problem, until now, was that nobody wanted to be first.
But Target Corp. (NYSE: TGT), which suffered a massive and highly-publicized security breach during the recent holiday shopping season, said it would speed up its $100 million program to implement the more secure "chip" system in the company's proprietary "REDcards."
In theory, once other card issuers such as Master Card (NYSE: MA) and Visa (NYSE: V) began offering that system in the U.S., Target would be among the first to be ready to accept the new technology.
In an op-ed Monday in The Hill newspaper,  Target chief financial officer John Mulligan said the company's goal was to have the "chip" technology in place six months ahead of its previously announced schedule. That would make it early 2015.
These so-called smart cards contain a tiny microprocessor chip that encrypts customer data. Stolen card numbers would be useless without the chip.
Related: More Bad News For Target
In his op-ed, Mulligan added that requiring the use of four-digit personal identification numbers, also known as "chip and pin," to complete sales transactions would provide additional safety.
"To be frank," Mulligan noted, "there is no consensus across the business community on the use of PINs in conjunction with chip-enabled cards, but Target supports the goal and will work toward adoption of the practice in our own stores and more widely."
Interestingly, in Canada, where Target and other retailers have adopted smart cards, losses from card-skimming fell 72 percent between 2008 and 2012. And in Europe, identify theft was down 67 percent over the past nine years.
In Tuesday's congressional hearing on credit card security, Mulligan began his testimony with an apology directed at Target customers. "We know this breach has shaken their confidence in Target," he said, "and we are determined to work very hard to earn it back."
Delara Derakhshani, policy counsel for Consumers Union, noted in her testimony the cost of implementation would be a major obstacle. 
"'Chip and PIN' technology could be adopted more quickly than the October 2015 deadline." She added, "Widespread adoption of technology would require massive changes that will be expensive for processors and retailers."
"I think the answer comes down to money," Derakshani said.
At the time of this writing, Jim Probasco had no position in any mentioned securities.
View Comments and Join the Discussion!
Posted-In: Canada chip and pin Consumers UnionNews Retail Sales Events Tech Media Best of Benzinga