Four Apple Stories From Tuesday You Might Have Missed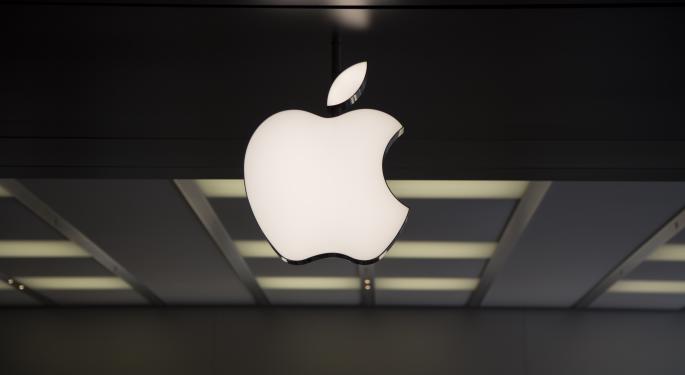 Shares of Apple (NASDAQ: AAPL) ended the day 1.5 percent higher as it continues to hold the $500 level despite severe market pressure. But the strong price action in the stock isn't all that making news. Here are some of the headlines from Tuesday that made news.
Rumor: iPhone 4 Production Resumed
According to the Economic Times, Apple has restarted production of the iPhone 4 for sale in India, Indonesia, and Brazil. Apple has faced criticism over the high price point of its products in countries where value priced phones are the norm. While this would be a departure for Apple, some speculate that its decreasing market share in these countries is becoming worrisome for the company.
Apple Still Grumpy Over Antitrust Monitor
According to Reuters, Apple is continuing its fight to have its court-appointed antitrust monitor put on hold until the court can hear the company's case as to why its hurting Apple's business.
Legal watchers claim that the court doesn't seem eager to change the terms of monitor, Michael Bromwich's role but for now, his work is on hold until the court issues a ruling. Apple hopes that the court will make the suspension longer as it argues to remove the monitor all together.
Related: The New Facebook App Is Here And It's Pretty Amazing
Rumor: Apple Hires Sleep Expert
Apple's interest in healthcare technology might be accelerating as a new rumor suggests that Apple hired Dr. Roy J.E.M. Raymann, a sleep expert who has contributed much research to the field of sleep study. According to 9to5mac, Raymann would work on the iWatch team as it becomes clear that Apple wants to make the iWatch a piece of essential medical technology more than a trendy tech gadget.
CEO Tim Cook Visits Turkey Again
Apple CEO Tim Cook met with Turkish President Adbullah Gül and confirmed plans for an Apple flagship store in Istanbul. Apple watchers believed that the meeting was to discuss the possible $3 to $4 billion FAITH initiative that would bring ebooks running on iPads to Turkish schoolchildren but it doesn't appear that the project was discussed.
Instead, the president asked Cook to make an investment into the country by opening a base of operation there.
Disclosure: At the time of this writing, Tim Parker was long Apple.
Posted-In: Apple iPhone iWatchNews Rumors Legal Tech Best of Benzinga
View Comments and Join the Discussion!