Major Data Breach Reported At Several Hotel Chains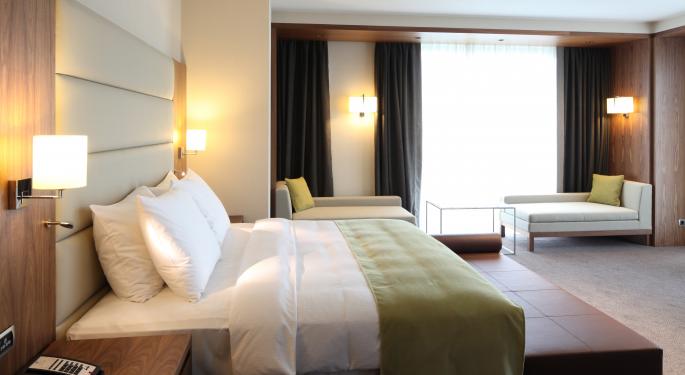 There's word of another major corporate security breach – this one involving several high-profile hotel chains.
According to Brian Krebs, an independent computer security reseacher and former Washington Post reporter, a company that maintains hotel franchises in several national brands – including Hilton (NYSE: HLT), Westin, owned by Starwood Hotels & Resorts Worldwide (NYSE: HOT), Marriot (NASDAQ: MAR) and Sheraton, another Starwood property – apparently had its credit card/debit card files hacked last year – with information from thousands of guests compromised.
Early last month, Krebs writes on his KrebsonSecurity website, "multiple sources in the banking industry began sharing data indicating that they were seeing a pattern of fraud on hundreds of cards that were all previously used at Marriott hotels from roughly March 23, 2013 on through the end of last year."
The "common thread" to those hotels, according to Krebs, is the Indiana-based White Lodging Services Corporation which, on its website, describes itself as "one of the fastest-growing, fully-integrated independent hotel ownership, development and management companies in the country." The company says that, by the end of next year, it will be managing 186 hotels nationwide.
White Lodging responded to Krebs' request for comment on the apparent security breach with an email, saying "an investigation is in progress, and we will provide meaningful information as soon as it becomes available."
Related: Shell Halts Arctic Oil Exploration
And, for its part, Marriott has acknowledged "one of our franchise management companies has experienced unusual fraud patterns in connection with its systems that process credit card transactions at a number of hotels across a range of brands, including some Marriott-branded hotels.
"We are working closely with the franchise management company as they investigate the matter," the company said in a press statement. "Because the suspected breach did not impact any systems that Marriott owns or controls, we do not have additional information to provide."
This news is just the latest in a series of data breaches reported at major companies. Last month, retailer Neiman Marcus announced that some of its customers' "payment cards were used fraudulently after making purchases at our stores."
And that event followed word that the massive data breach late last year at Targetwas even bigger than first thought, and likely affected 70 million store customers.
Posted-In: Brian KrebsNews Retail Sales Travel Tech Media Press Releases General Best of Benzinga
View Comments and Join the Discussion!